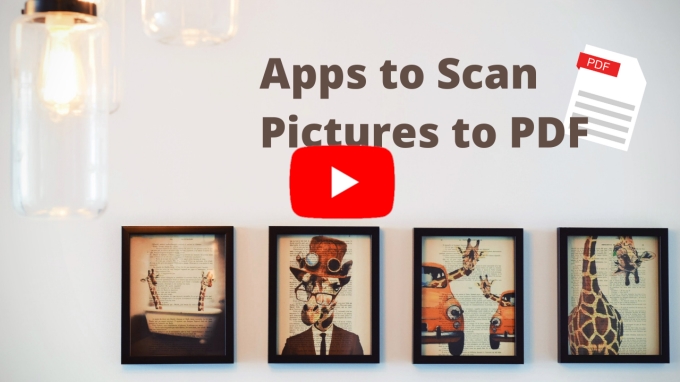 Why we choose a PDF Scanner App instead of a Desktop Scanner?
Before we go further, you should know why scanning software is better than a copying machine. First of all, there are many apps more affordable than buying a desktop scanner. Besides, turning your mobile into a scanner makes your life easier as you can use it anytime and anywhere. Lastly, some apps offer various features that allow you to extract text from images, translate image text, add a signature, convert to any format, and many more.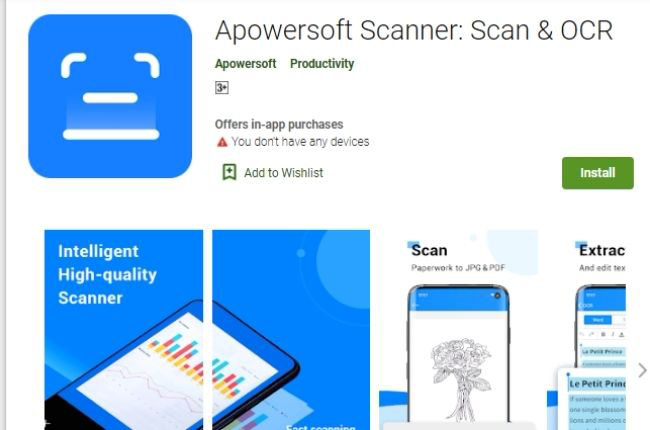 On the top of our list is Apowersoft Scanner. It is a user-friendly app that scans photos and turns them into professional-looking PDF files. What makes it stand out from other mobile scanners is its ability to extract image texts accurately using OCR. Plus, you can modify your images or documents by cropping, rotating, and color enhancing them. It also allows you to combine pages into one file and manage your documents on the My Docs page.
Key Features
Automatically scan documents and photos and turn them into PDF or JPG format.
It is equipped OCR technology to extract text from images.
Accurate and high-quality scanned documents.
Seamless batch processing and scan multiple pages at once.
Share scanned output via WhatsApp, Messenger and other third-party apps.
7 Picture to PDF Scanner Apps
Photo Scan by Gaba Studio Apps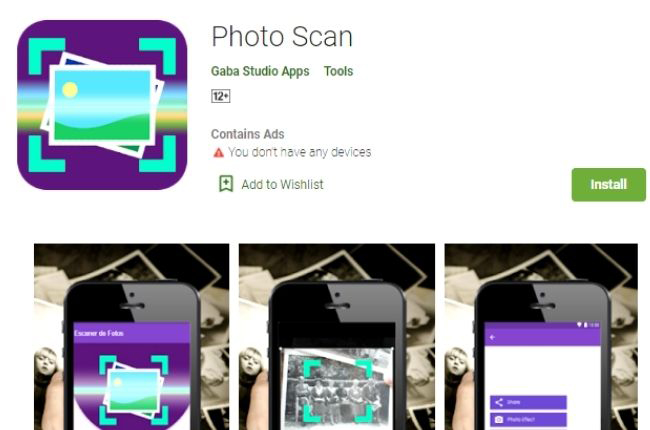 If you are looking for a scanning tool that can quickly convert a picture to a PDF, then try Photo Scan by Gaba Studio Apps. It enables you to scan colored and grayscale documents such as pictures, receipts, drawings, barcodes, and QR codes. Furthermore, it automatically detects pages edges and helps you to sort out your files according to date or title.
Key Features
Instantly transform a photo into PDF format.
Thumbnail view of files and organize your file accordingly.
Share them via Email, Dropbox, Google Drive, and Whatsapp.
Available for color and grayscale scanning.
Automatically detect page edges.
Document Scanner-Scan PDF & Image to Text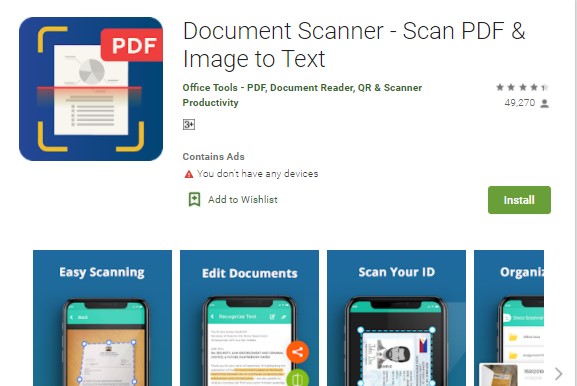 Document Scanner app is an intuitive app to turn photo into scanned document. This easy-to-use solution can scan any type of paper document such as receipts, book pages, business cards, and photos. Further, you can transform PNG and JPEG into PDF files with no hassle. It also extracts text from images using its OCR feature and you can even edit, search, and share the extracted texts.
Key Features
It can be used as a Camera Scanner, E-signature, and QR Scanner.
It has a built-in OCR feature.
Easy conversion process and high-quality output.
Support over 110 languages.
Photo Scan- Document Scanner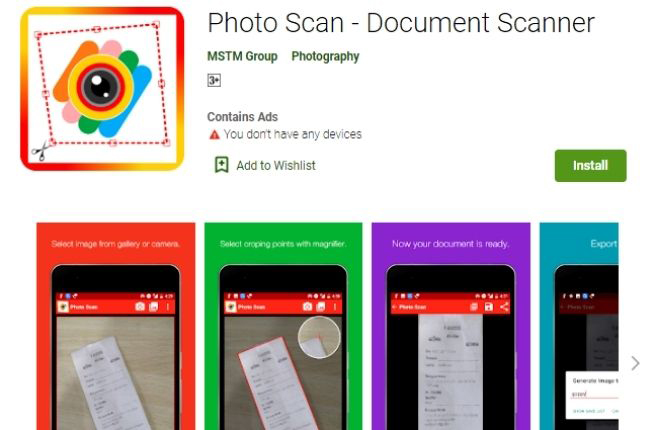 One more great app to scan pictures to PDF is the Photo Scan- Document Scanner. It easily detects documents imperfection and enhances it using its magic mode feature. Moreover, you can create a PDF file using your scanned outputs and you can also send them in JPEG or PDF format via email.
Key Features
Automatically detect and correct scanned output imperfection.
It offers Magic mode feature.
Ability to edit documents after scanning.
Export files either in JPEG or PDF format.
Image Scanner- Image Text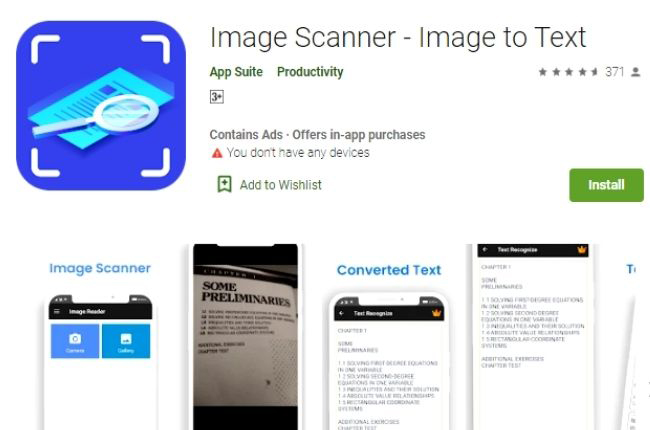 Another OCR tool to give you high-quality scan picture to PDF is the Image Scanner. It can capture photos and turn them into an image-to-text format. One more good thing about it is that it can translate the scanned text into multiple languages. And this app enables you to scan any documents or photos even offline.
Key Features
Extract text from images with OCR.
Lightweight and user-friendly interface.
Auto-cropping of document edges.
Translate text using its multilanguage feature.
Photo Scanner Camera- Scan Document, PDF Creator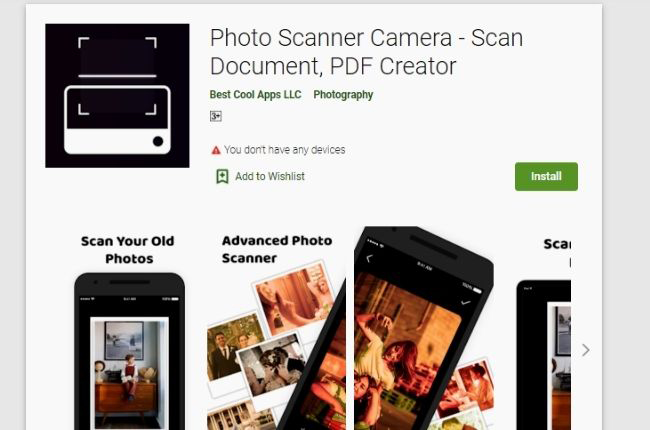 Convert a photo to scanned PDF using the Photo Scanner Camera. This is an outstanding tool to digitalize your old photos using your mobile phone. It can also be used to preserve the quality of these photos you can edit, add filters, and write special notes to them. You can easily save them on your phone's gallery or save them as a PDF file on your device.
Key Features
Edit and modify your photos with no hassle.
Advance photo scanning features.
Turn old photos into digital.
Organize and personalize your albums.
Simple Scan-PDF Scanner App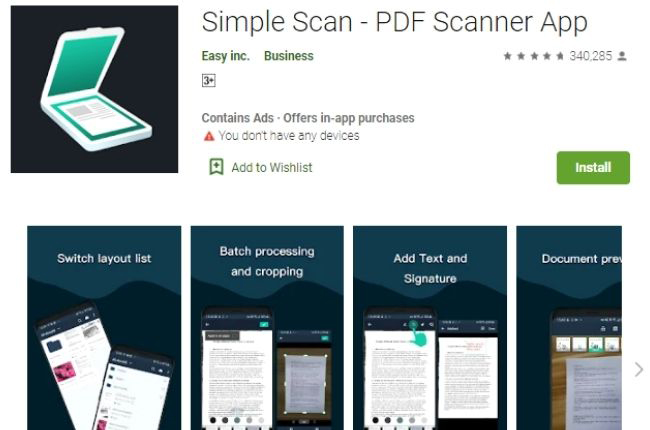 Simple Scan is one of the straightforward photo to PDF scanner app on Google Play. It allows you to convert documents, receipts, and pictures into PDF format. And it has OCR text recognition to easily edit the text within a document or image.
Key Features
Produce high-definition scanned outputs.
Files organized in thumbnail or list view.
Configure PDF page size.
Back up and synchronize files between multiple devices.
Microsoft Lens- PDF Scanner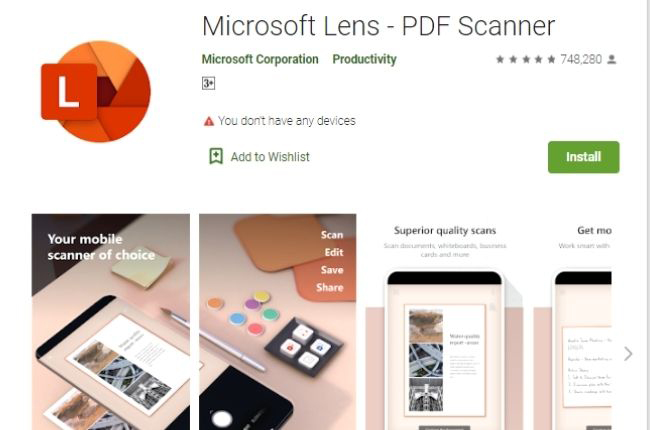 Turn your phone into a portable scanner with Microsoft Lens. This software is popular for converting documents of any format such as PDF, Word, JPG, Excel, and vice versa. It is perfect for digitizing photos and texts of whiteboards, handwritten texts, and scanned documents. Furthermore, all converted files can be edited and shared easily using this platform.
Key Features
Digitize and edit scanned outputs.
Save files to OneNote, OneDrive, and your local device.
Choose any format to save your files.
Easily upload images of your documents.
Conclusion
Take advantage your mobile phone as a portable scanner with the solutions above. All of these have unique features to convert photos into scanned documents with no hassle. And if you will ask us which one stands out, we highly recommend Apowersoft Scanner as the best tool to make your pictures and documents last forever. Digitalize them now and enjoy the benefits of using a mobile scanner.