Top Scanner Apps on Google Play 2021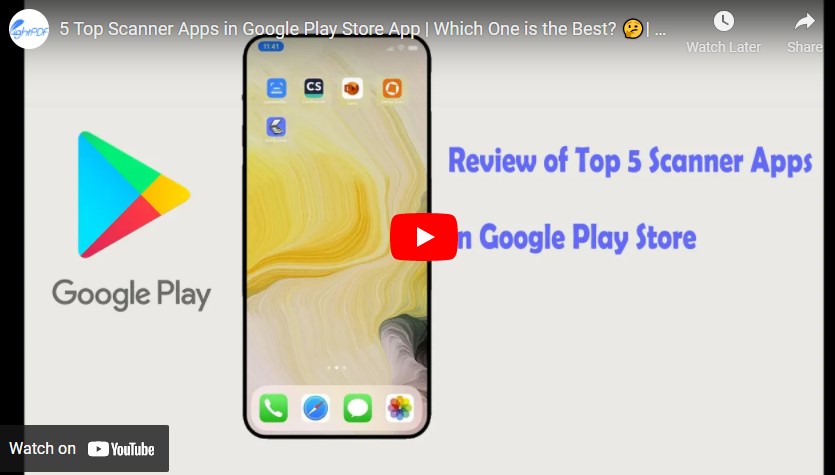 Apowersoft Scanner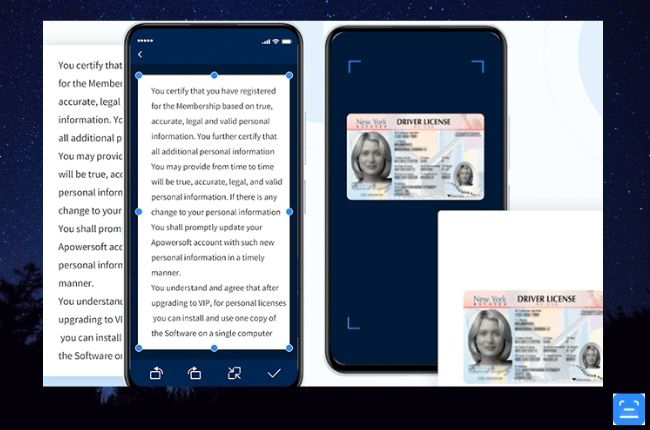 Based on the Google Play scanner app review, Apowersoft Scanner is the leading software among the top scanner apps. With its innovative feature, you can easily turn any documents It is equipped with OCR technology that extracts text from images and still gives you high-quality outputs. In addition to this advantage, this tool allows you to sign documents and share them with others via Facebook, email, Whatsapp, etc.
Pros:
User-friendly interface
Fast processing of scanned documents
Professional-quality outputs
Smart OCR feature
Send documents via Facebook, email, Whatsapp, etc.
Cons:
To use other features, you need to avail VIP account
CamScanner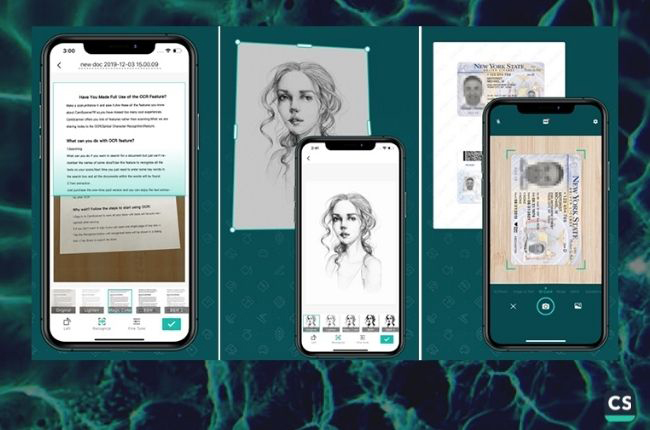 CamScanner is one of the most established apps that can turn a paper into digital. This has an OCR feature that quickly extracts texts from scanned documents. You can also adjust the scan quality with its enhanced and crop editing tool tools. Aside from that, it can remove and clean messy background from your JPG or PDF files.
Pros:
Adjust the quality of scanned-documents
Editing features that you can freely use
Secure documents with a passcode
Cons:
In-app purchase that is very costly
Leave watermarks for the free version
Microsoft Lens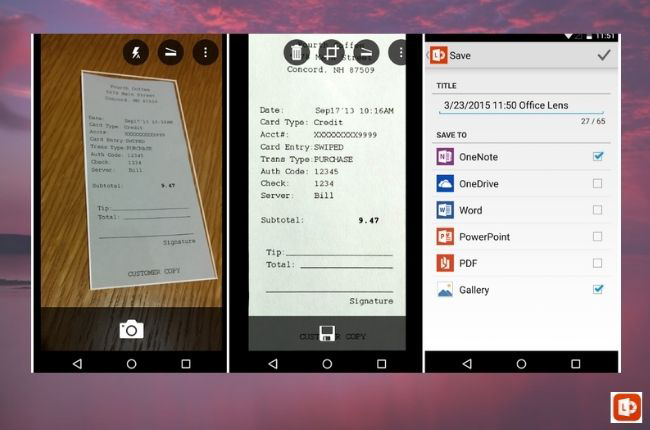 Another excellent portable scanner with good reviews is Microsoft Lens. Convert your paper documents and whiteboard images into PDF, Word, or PPT. Further, you can get rid of shadows on your processed documents instantly and saved files can be shared through email. This platform is widely used by businesses and schools.
Pros:
Easy-to-use app
Keeps the original quality of the scanned documents
Cons:
Editing options are limited
OCR doesn't work in handwritten text
Genius Scan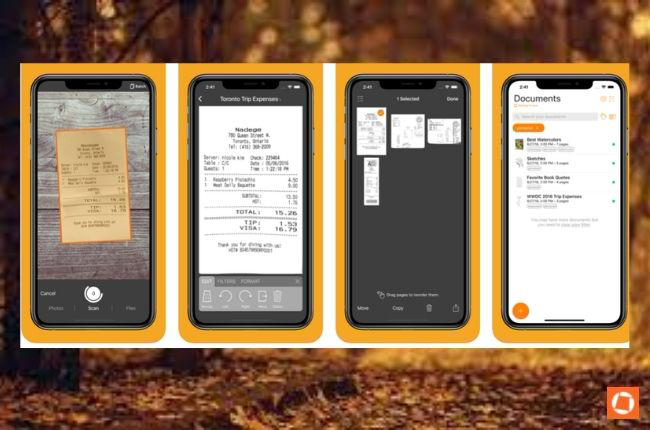 If you're looking for a trustworthy smartphone scanner, try Genius Scan. It automatically detects document add apply perspective correction to them. You can scan documents at once quickly. Plus, it can enhance the colors of your output with its available filters.
Pros:
Its auto-crop feature works well
Multiple pages scanning at once
Fast document detection
Cons:
Doesn't give you good quality scanned-document
vFlat Scan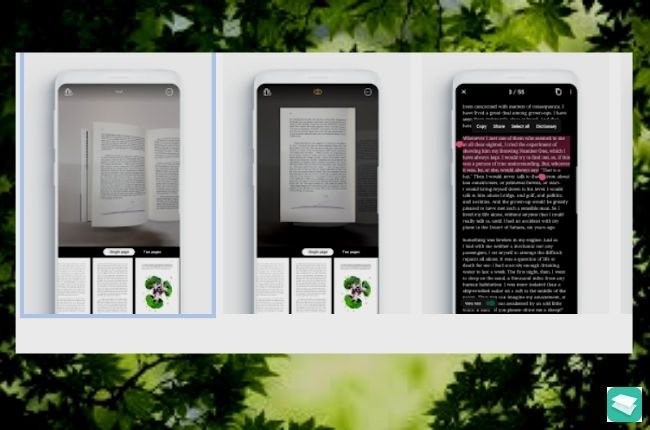 Digitize your documents with vFlat Scan. It has also OCR and text recognition features that allow you to turn scanned images into text. Moreover, it automatically recognizes and crops borders of your processed documents. The converted text can be easily copied and shared with others.
Pros:
Produces good scanned results
Has a live preview feature
Easy PDF export
Cons:
Requires manual adjustment
Fast Scanner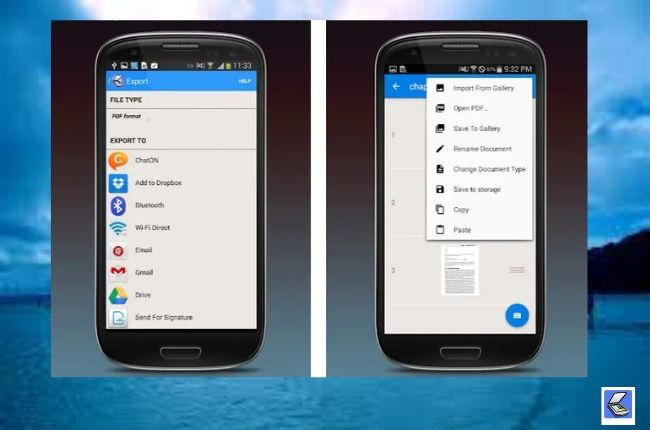 Fast Scanner also gains a positive scanning app review this 2021. It works fast when it comes to scanning documents. . It also allows you to scan documents from multiple pages at once and turn them into PDF or JPEG format for free. Plus, it can be used to edit your documents and to add or delete pages on your files.
Pros:
Supports multi-page PDF
Quick document and auto PDF export
Built-in image editor
Cons:
No cloud storage support
Does not have an auto-detection feature
Notebloc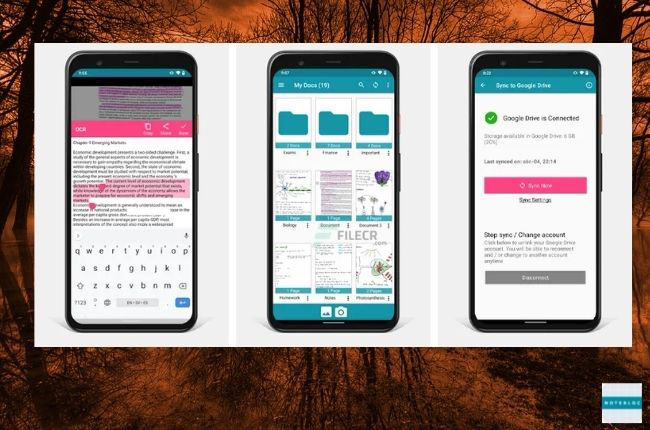 Scan, edit, and share your documents digitally with the Notebloc app. It is also an OCR software that lets you have limitless scans. Additionally, you can create single or multi-page documents and organize them in folders and subfolders. You can even save or share your processed documents to email / Whatsapp / Dropbox, etc.
Pros:
No Watermark and doesn't sign up for an account
Unlimited usage
OCR for more than 18 different languages
Cons:
TurboScan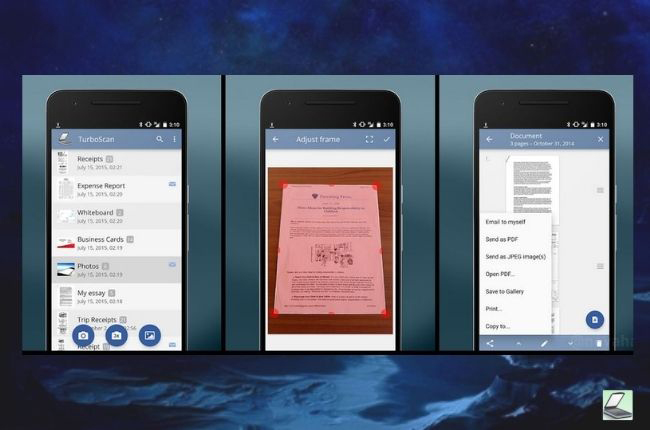 Turbo Scan is one of the prominent scanning software that gives you high-quality scanned documents in PDF or image format. Adjust brightness and rotate your scanned documents in just a snap. You can also organize your scanned files in this tool and send them via email to others.
Pros:
Emphasizes image quality
Ability to modify scanned documents
Cons:
No Optical Character Resolution feature
Clear Scanner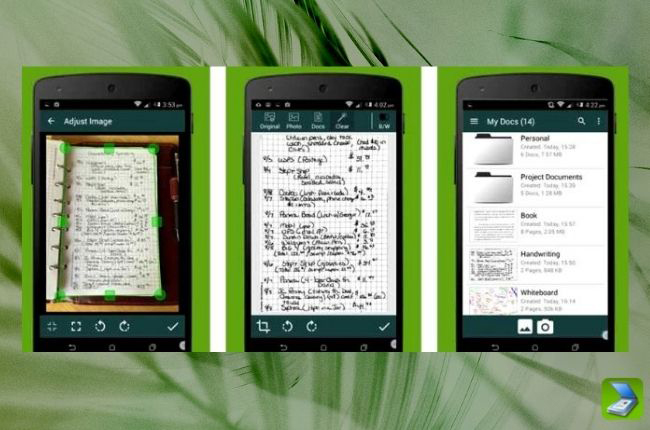 Last but not least of the top scanner app review is the Clear Scanner. It quickly turns your documents or images from your phone into PDF or JPEG format. This delicate mobile scanner operates fast so you can scan multiple pages at once. Furthermore, it offers efficient editing tools that let you modify your scanned documents easily.
Pros:
Professional editing features
Quickly export scanned documents
Multiple available filters
Cons:
Low-quality processed documents
Summary
These are the top-rated Android Scanner Apps of 2021. Finding the perfect software among these can be time-consuming. So, we have written down the scanner app review of each tool to help you choose the one you're looking for. However, if you want the best Android scanner, we highly recommend Apowersoft Scanner.