Portable Document Format is very beneficial to schools, businesses, and offices for it can be can easily be used to access and share documents. If you are worried about damaging format quality when you need to transfer a file, you can use the PDF format. However, we can't deny that editing and putting annotations to your PDFs need special software. So, in this blog, we have handpicked the best PDF markup apps to help you deal with this task.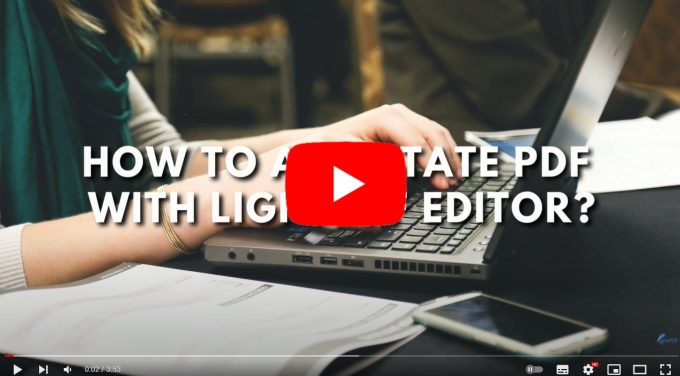 How to markup a PDF on Windows
In order to add elements, objects, extra marks, graphics, and notes to your documents, you should have a good application. It should have powerful annotation and marking-up features to perform tasks such as highlight, strikethrough, and underline. Additionally, it should allow you to illustrate ideas with the use of drawings, shapes, and sticky notes.
Recommended PDF markup Applications
LightPDF Editor
LightPDF Editor is a comprehensive PDF markup software that showcases seamless editing and annotation features. It has an easy-to-understand interface that even elementary students can figure out how to use it. Further, it can highlight important words on your document, underline keywords, Strikethrough insignificant info, and leave a comment within the PDF. Unlike the other solutions, LightPDF Editor makes adding markups fun for you can choose colors and line width using it.
How to markup a PDF with LightPDF Editor
Download and install the app. Upload your file that you want to put markups and annotations.

On the editing panel, select the Comment menu. To markups your document, choose to its annotating options such as Highlight, Underline, Squiigly Line, Strikethrough, Sticky Note, Caret, and Replacement.

In addition to this, you can also add shapes, arrows, or Draw Free Form. Once, you got the wrong text to annotate or markup, you can easily delete it using the Eraser feature.

Easily save the changes you've made to the document by clicking the folder icon on the upper left part of the interface. Or, you can hit the File option and choose Save or Save as to the drop down menu.
ApowerPDF
Comes with professional annotating and editing tools, ApowerPDF boasts outstanding markup features. This tool comes with a handy interface that even beginners can navigate without encountering troubles. And going back to its adding marks option, it is divided into two menus; Annotations and Drawing Markups. In the Annotations option, you can highlight, underline, strikethrough, and comment on the content of your PDFs. While Drawing Markups option allows you to add lines, arrows, and shapes to the document.
How to markup a PDF with ApowerPDF
Launch the program. Then, on its main interface upload a file that you want to add markups.
Once the file is uploaded, choose the Comment option. On the right part of the interface, you can pick annotation tools such as highlights, underline, strikethrough, and sticky notes.

Next, if you want to add shapes or arrows, you can go to the Drawing Markups option.

After you are finished putting markups, you can finally save your file.
Markup Hero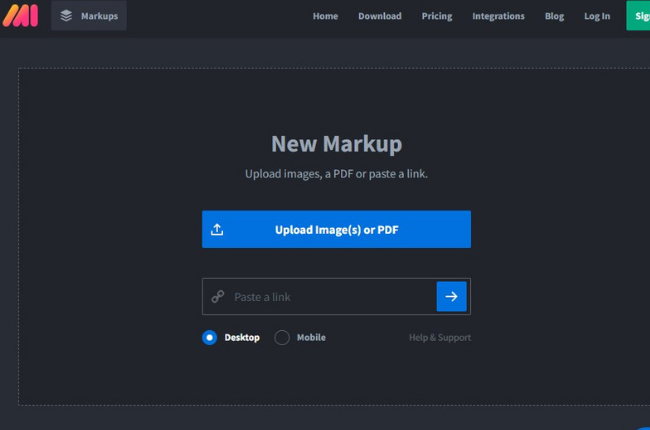 Markup Hero is a free screenshot, image, and annotation tool. It allows you to add a markup to your documents such as text, arrow, and shapes. Plus, it is equipped with editing tools to help you change the color or size of text, rotate the document, and copy a shareable link or your image, screenshot, and PDF. You can also duplicate and download the document you inserted markups.
PDFelement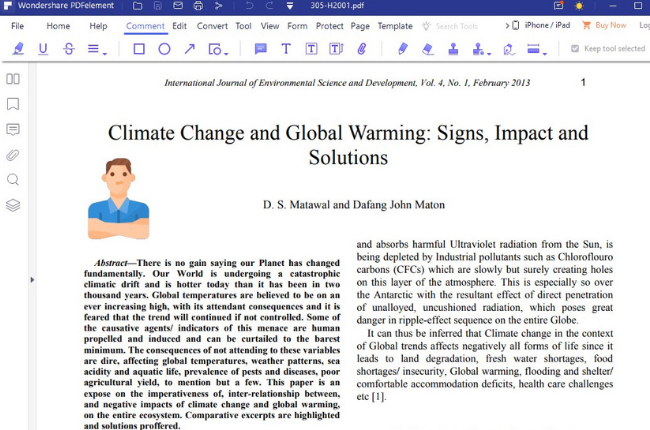 Another promising application to pdf markup is PDFelement. It has multiple features to add marks to your documents directly while reading them. Using it, you can draw lines, add shapes, comment, and highlight your PDF documents. Undeniably, this application has a lot to offer when it comes to annotating pdfs. The only drawback of it is that it leaves a watermark to its free version and only offers other features with its premium version.
Adobe Acrobat Reader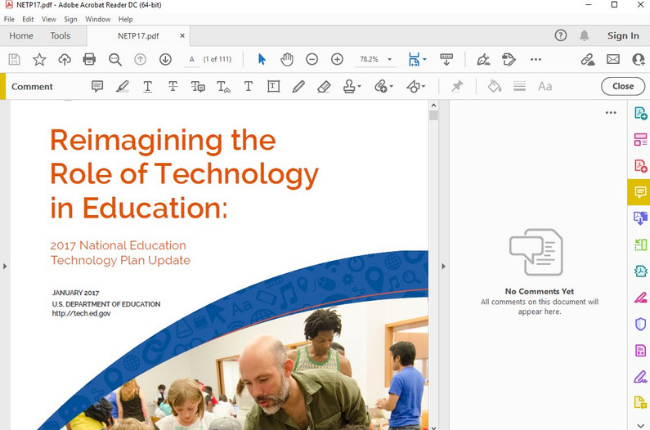 Adobe Acrobat is also an excellent software to add comments and markups while viewing your PDFs. This solution offers annotation tools including sticky notes, strikethrough, and text insertions. One good thing about this program is its ability to change the color of markups, add comments to annotations, and delete comments or objects from the document.
Nitro Pro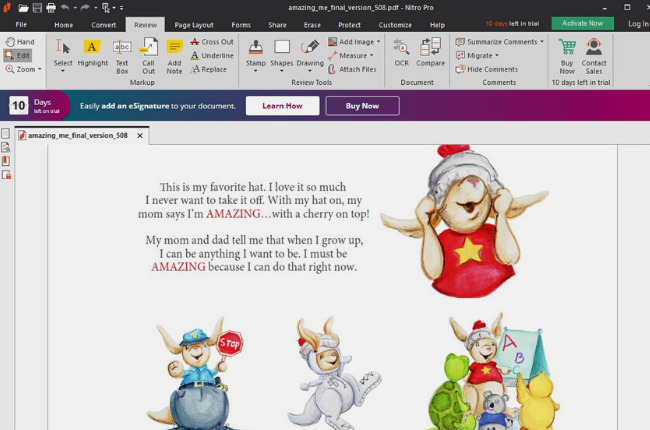 Got into our list of the best PDF mark-up tools is the Nitro Pro. It allows you to place notes and put annotations anywhere in your PDF documents. With it, you can highlight, cross out, and underline words and phrases. Aside from that, this program enables you to perform basic PDF tasks such as reading, converting, and editing.
Comparison
| | | | | |
| --- | --- | --- | --- | --- |
| Solutions | User-friendliness | Leaves Watermarks | Lightweight Program | Unlimited Access and file size |
| LightPDF Editor | yes | No | Yes | Yes |
| ApowerPDF | Yes | No | Yes | Yes |
| Markup Hero | No | No | Yes | Yes |
| PDFelement | Yes | Yes | Yes | No |
| Adobe Acrobat Reader | No | No | No | No |
| Nitro Reader | Yes | No | Yes | No |
Conclusion
Putting pdf markups is made easy with the mentioned solutions above. Whether you want to change something on the document or add objects to take note of important details while reading the text. Anyway, we also made a comparison for you to analyze which program suits you.