3 PDF readers with translator you can try
PDF Book Translator
PDF Book Translator is first on our list. It is not a professional PDF reader, but you can still read PDFs in it, and translate them into a language that you can understand. Moreover, this software is from Microsoft and it is available on Windows 10. Besides, it supports numerous languages which you can choose from. See the steps below on how this pdf viewer with translator works.
Get the tool from the Microsoft Store of your computer.
After the installation, launch it and open the PDF that you wish to read and translate.
From here, choose the desired language from the drop-down menu on the upper right of the tool.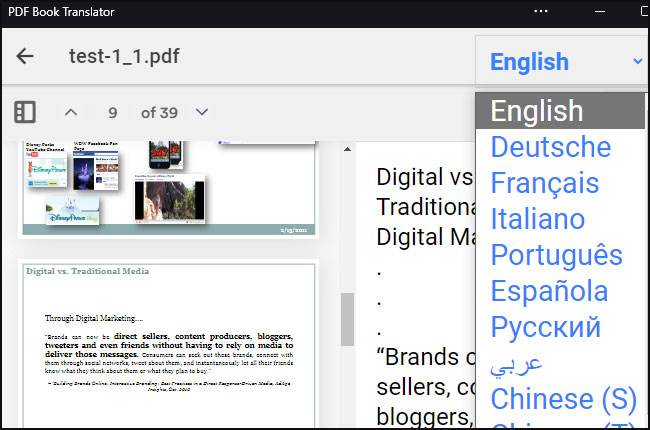 ☆ If you need a PDF reader only, you can try LightPDF Editor:
Google Docs
Google Docs is an alternative pdf reader with google translate. It requires you to upload PDF documents to translate. Just make sure you have a Google account, then you should be good to go. Here are the simple steps on how to use it.
Open your browser and go to the official page and sign up or log onto your account if you have one.
From here, open the file and click the "Tools" tab then "Translate Document". Next, choose your desired language and click on translate.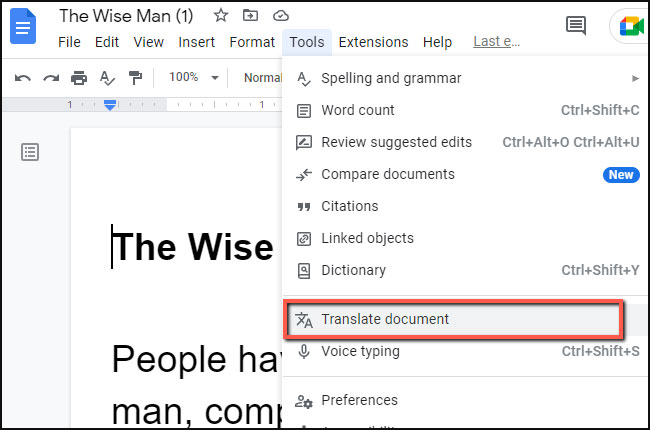 DocTranslator
DocTranslator is an alternative pdf reader with google translate. You simply need to upload PDF document to translate them. DocTranslator is powered by Google Translate. By using this program, users can instantly translate any document format including PDFs into other language. Furthermore, it supports 109 languages and continue growing until your language supported. This free tool doesn't require users to install any software or registration. For a better idea on how you can utilize this tool, follow the given steps below.
Visit the main page of the tool using your commonly used browser.
Click the "Translator" then upload file from your local drive.
Then, choose the language for your PDF and hit the "Translate" button.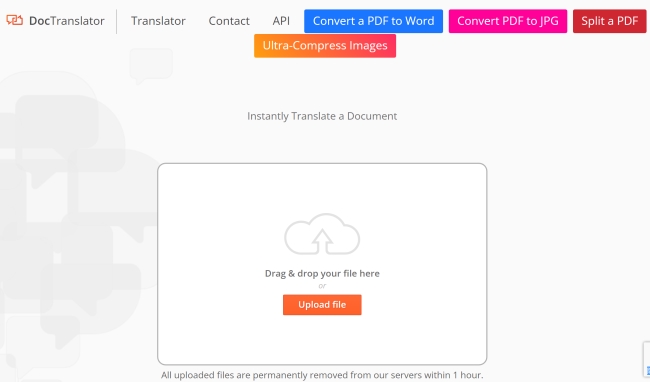 Conclusion
To sum it up, all three of these solutions can help you to read and translate PDFs in different languages. Each tool has a unique way to translate PDF documents into a language that you understand. Besides, you can use all of these and choose which best fits for you.