3 Online PDF to Plain Text Converter
LightPDF
Actually, LightPDF is our website. We provide a range of PDF related functions to help users edit and convert PDFs. All of your files are deleted from the site after you've finished your tasks. If you've tried LightPDF and think it's pretty good, you can bookmark our website for later usage. Here we'll show how to convert PDF to plain text online with 3 simple steps.
Step 1: Go to LightPDF website and choose "PDF to TXT".
Step 2: Upload PDF file and click Convert button.
Step 3: After converted, download it directly.
If you don't want to wait for conversion, LightPDF allows you to enter your email account to receive the converted file. Although it doesn't take long for the conversion to process.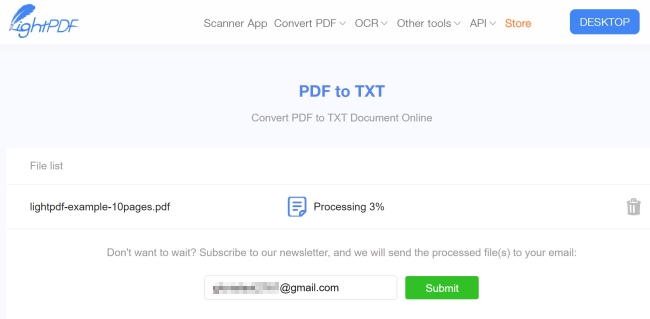 PDF2Go
Why recommend PDF2Go from a wide variety of online PDF to plain text tools? Because of the website's warm style. When users upload a PDF file, it can be stopped with a button. And, it notices that scanned PDF files can only be converted to image, this eases users' anxiety. Below are the steps to convert PDF to TXT.
Step 1: Choose file to upload, pdf files can be from local, url, Dropbox and Google Driver.
Step 2: After uploaded, click "Start" button
Step 3: Files converted and will be automatically download.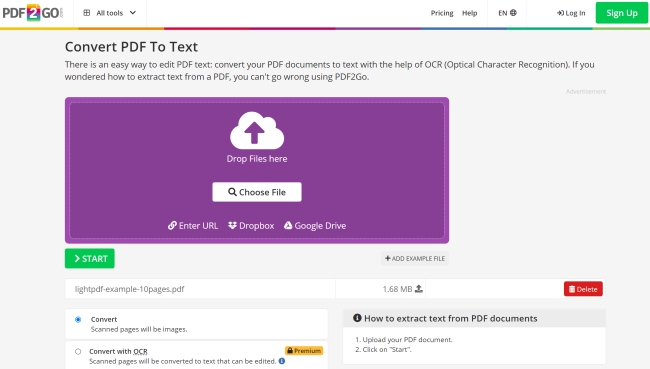 Warm Notice: You can choose to upload the converted file to Cloud or download in zip format. What's more, you can download txt file on phone via QR Code.
If your PDF is scanned, you can use the premium function to convert PDF via OCR. It helps extract text from a scanned PDF or image.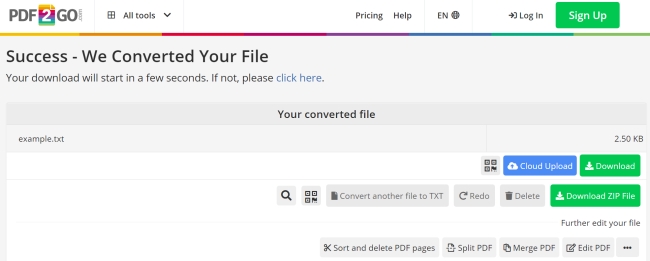 ConvertPDFtoText
ConvertPDFtoText is suitable for people who have many PDF files. Users can upload multiple PDFs in the feature box and convert them all to text all at once. The converted plain text will be saved in a zip file. And all uploaded files will be deleted in one hour.
Step 1: Enter "PDF to Text" page and drop a PDF or multiple PDFs in the box.
Step 2: Select "Download All" after finished uploaded.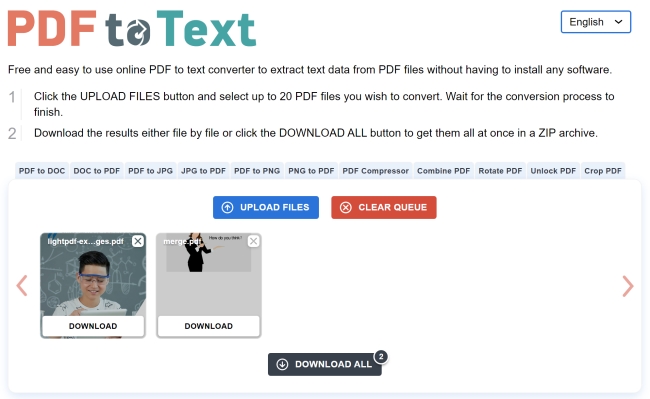 Conclusion
The three online PDF to Text tools we introduced above are useful. And, they all have many PDF editing functions, so you can use them next time for something other than simply converting a PDF to plain text. We hope our recommendations help you!