How to Save PDF to the Cloud
LightPDF (Desktop)
The LightPDF (desktop) is at the top of our list of cloud-saving PDF solutions. It's a multifunctional application that allows you to read, generate, edit, and convert PDF files. Furthermore, it enables you to quickly save your papers on the cloud. Its cloud-based integration organizes, syncs, and secures your information. Here are the basic steps to take if you want to learn more about how to save your PDF to the cloud.
Free Download
Start the software and go through the files you've recently accessed using the Recent Documents option. If the file you want to utilize isn't there, open it first and then return to the application's main interface.

Then, click the cloud button that is in line with the file that you want to upload to the cloud.

Go to the Cloud documents tab to check if your PDF is already saved. You can access and modify these files anytime.
Note: You can automatically keep your files up to date from the program by clicking this button.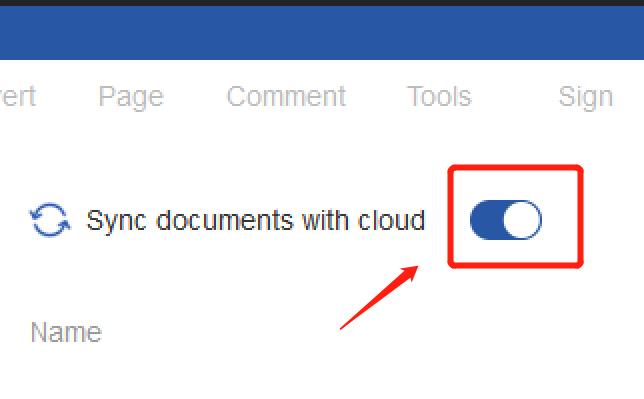 Wondershare Document Cloud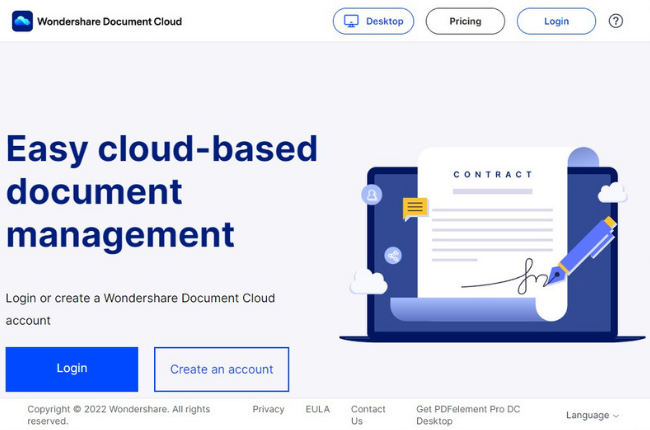 One of the cloud-based solutions that can manage your files is the Wondershare Document Cloud. This platform lets you cloud save documents with up to a maximum 100 GB file size. Aside from that, you may give authorization to your team members to access the cloud, add electronic signatures, modify documents, and secure your files.
Lumin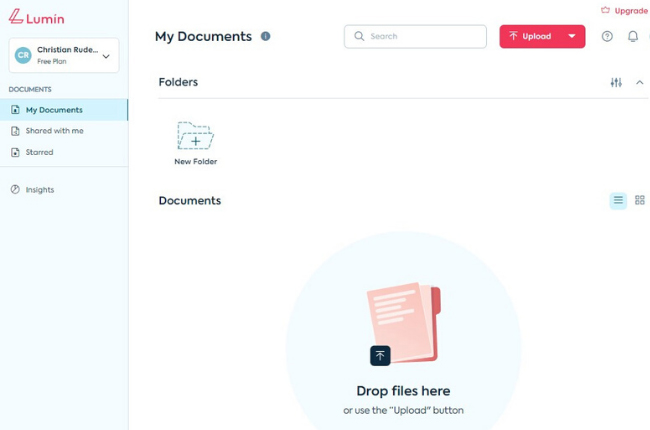 Another cloud save PDF software that we can recommend is Lumin. It is a fantastic program that lets you annotate, collaborate, and share documents in the system. Further, it is integrated with storage providers such as Google Drive and Dropbox. It offers other features on its freemium version but with limitations in its usage.
Acrobat Document Cloud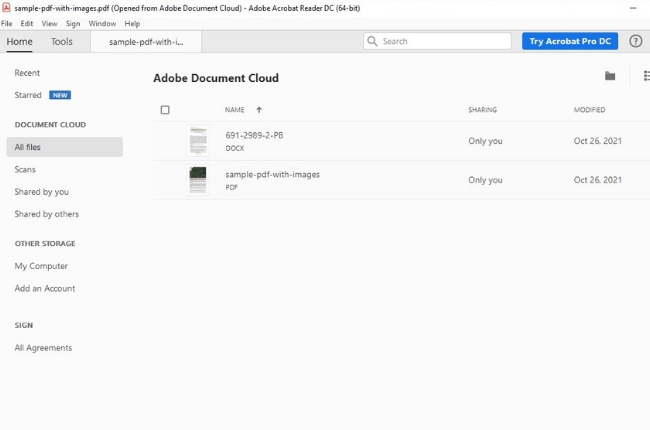 Share and store your PDF files online with Adobe Document Cloud. It is one of the programs that is offered by Adobe that lets you access, fill, sign, and create documents electronically. In addition to this, it allows you to collaborate with your teammates and allow them to access and modify your files on the system.
PDFfiller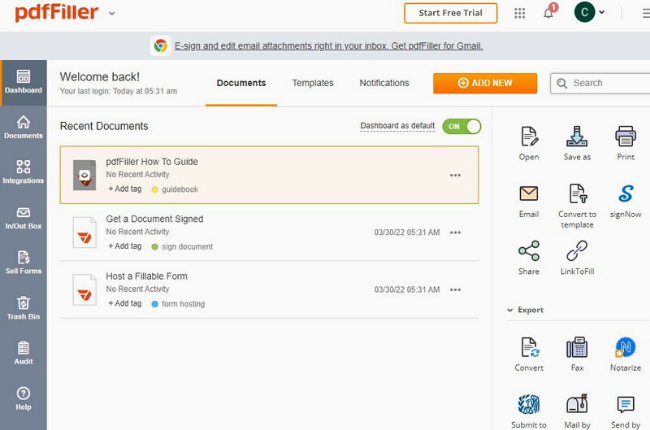 PDFfiller is known as an application that provides PDF filling tools such as adding text boxes, checkboxes, signatures, and images. Apart from this, it also helps to manage and cloud save PDFs effortlessly. It has a collection of 25 million fillable documents that can be modified and converted to other formats like DOC, XLS, PPT, and JPG.
Foxit Cloud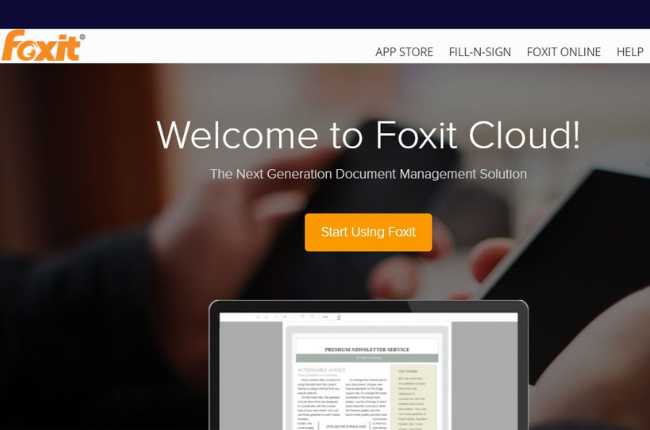 If you want to create, edit, and save PDF cloud, you can check the Foxit Cloud provider. It is an intuitive software that lets you manage your files and do other tasks including signing documents, combining and splitting PDFs, password file protection, and many more. Users of Foxit Reader are given 1 GB of free PDF cloud storage but after that, you need to purchase this additional program.
The Security of the Cloud
Cloud storage services are notorious for their security concerns. These companies gather, handle, and safeguard your papers once they've been uploaded to the platform. As a result, remember that you are no longer on your private storage and that you no longer have complete control over your files. As a result, customers should seek out reputable suppliers who can safely keep and arrange their data.
Conclusion
When it comes to managing, accessing, and safeguarding PDF files online, cloud-based tools are quite useful. However, there are several security concerns that users should be aware of before sharing their information. As a result, we've compiled a list of methods that we've tried and tested for easily saving PDFs to the cloud. And, as a result, we can say that LightPDF (desktop) is the most well-known and secure application among the alternatives.