We can't deny that there is a great pleasure looking back in the past by just seeing old photos or albums. All the good memories and experiences we have shared with our loved ones come into feeling nostalgic. We all treasure these memories but the pictures may be damaged by storing them. Thanks for the technology we have today because we can able to turn these pictures into digital and archive moments today.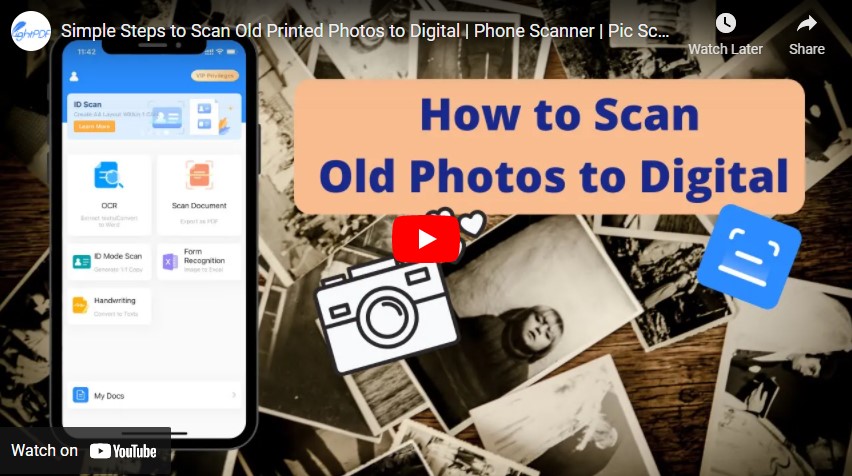 Top 4 Apps to Scan Old Photos
Apowersoft Scanner
Apowersoft Scanner is a promising document scanner app that gives you high-quality scanned output. But did you know that is also capable of transforming old photos into digital form? Well, remember the good old days by just capturing your printed pictures with your phone's camera. Furthermore, it has the OCR to recognize and extract text within the images. It also allows you to modify your picture such as cropping, adding filters, and removing blemishes on the scanned image.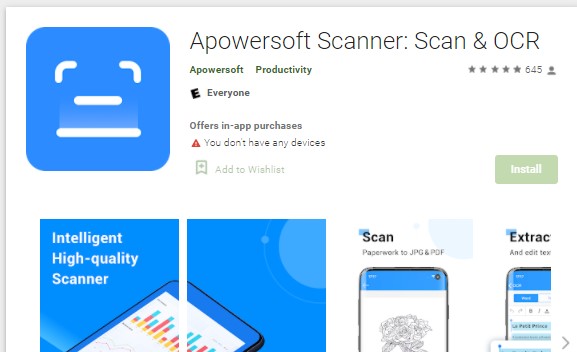 Photomyne
Preserve your memories and be nostalgic using Photomyne. This platform is equipped with stunning features to convert your old pictures, slides, and negatives digitally. In fact, it is one of the exceptional apps that bring old photos to life. Easily scan your photos and make your family's history be forever protected in the digital world.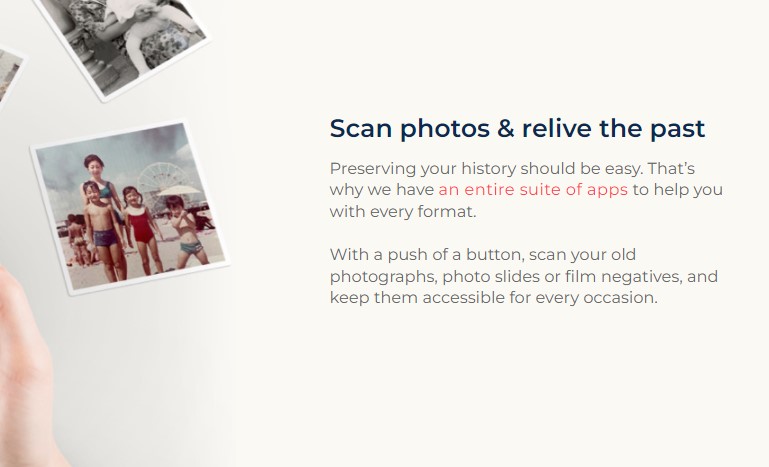 Genius Scan
One of the excellent scanner apps is Genius Scan. Aside from giving you a high-quality scanned document, it also has the ability to create a digital copy of paper photographs. In addition to this, it lets you crop picture backgrounds to unleash dull edges and put filters to make it more visually appealing.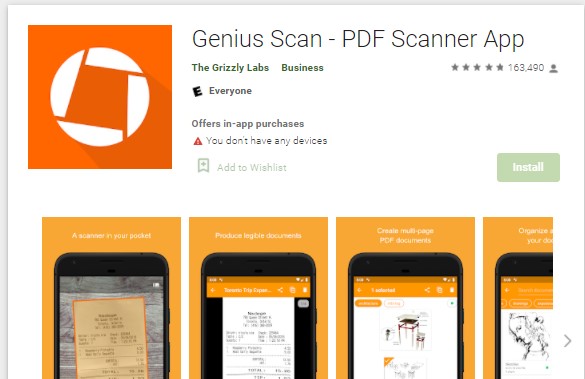 PhotoScan by Google
Google photos innovate a new tool to transform your favorite photos into a digital copy. PhotoScan lets you scan your old pictures and enhance them the way it looks like before. Moreover, it has various features such as auto edge detection, perspective correction, and smart rotation. It also removes glare and turns them into as good as perfect scanned photos.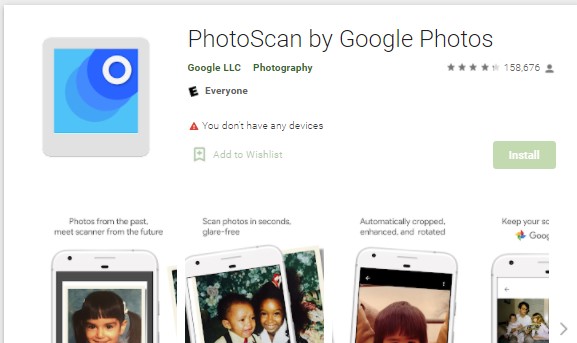 6 simple steps to scan old printed photos to digital
Step 1 Download the Apowersoft scanner and choose "Document Scan"

Step 2 Click the Camera button

Step 3 Crop photos
Step 4 Choose a filter to restore old photos as much as possible

Step 5 Export as a picture
Other useful functions you can use
1. OCR (Optical Character Resolution)
This feature instantly turns physical paper documents into digital, searchable, editable documents. It also recognizes texts contents within a digital image so that you can edit and modify your scanned files.
2. Scan your ID card
This portable scanner is integrated with a reliable ID Mode Scan function to scan any type of identification card in just a snap.
3. Scan documents to excel
Convert scanned documents into excel swiftly and accurately.
Conclusion
Make priceless memories from your photos last forever by taking time to digitize them. Get professional-quality scanned images or documents by using Apowersoft Scanner. You can save scanned pictures to your files or share them with the world without any hassle.