We must say that tax season is really a busy period for the reason that all income taxes must be filed until the deadline which is typically April 15, Wherein, individual tax contributors prepare financial statements and reports from the preceding year. Many taxpayers think that this season is a nightmare but in this article, we are going to give you tax prep tips to make this task done without any hassle this tax season 2022.
5 Tips to Simplify Your Tax Prep Using LightPDF
Step 1: Scan Paper Tax Documents
Usually, workplaces have their designated copying machine section to process paper invoices, contracts, and receipts for your expenses. This sounds like a great advantage to scanning your financial reports for your tax returns. On the other hand, what about if there is no available machine, what should you do?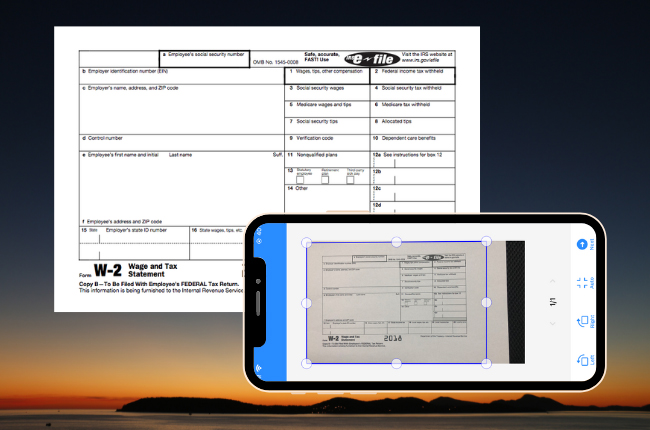 Luckily, you can instantly scan your tax statements using your mobile phone with Apowersoft Scanner. This portable tool lets you convert any document into PDF digitally. All you have to do is to capture your paper document using this scanner and it will automatically be digitized. You can also add filters to make it more professional-looking.
Step 2: OCR Tax Form
Once you are done turning your tax form into digital, it is now time for you to fill it up using the LightPDF (Desktop). It is a comprehensive program that lets you modify any documents even scanned tax statements.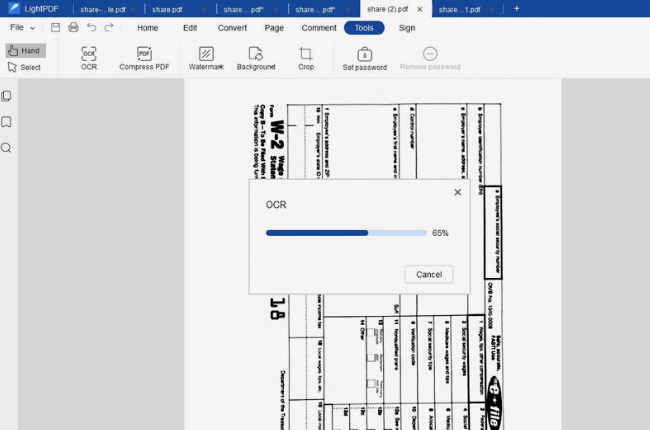 First, click the Open menu to upload your tax form on the application. Once the scanned document is uploaded, hit the OCR feature of this program and it will automatically turn it into an editable and searchable format.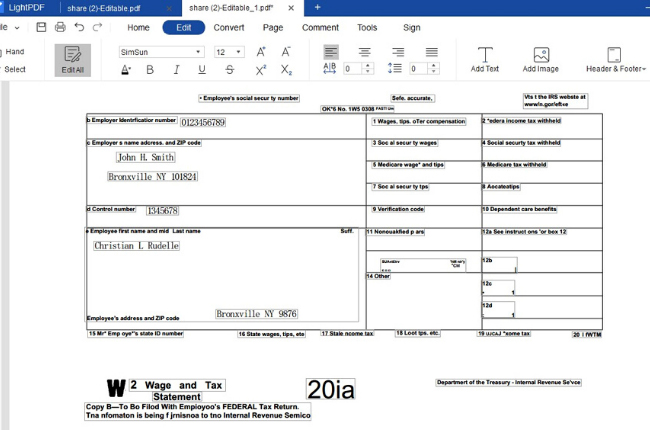 After that, choose the Edit tool on the upper part of the interface and click the Edit All option. You can now modify your document by adding text, image, or header and footer. By this time, you can input the personal information that is needed on the tax form.
Step 3: Add your Digital Signature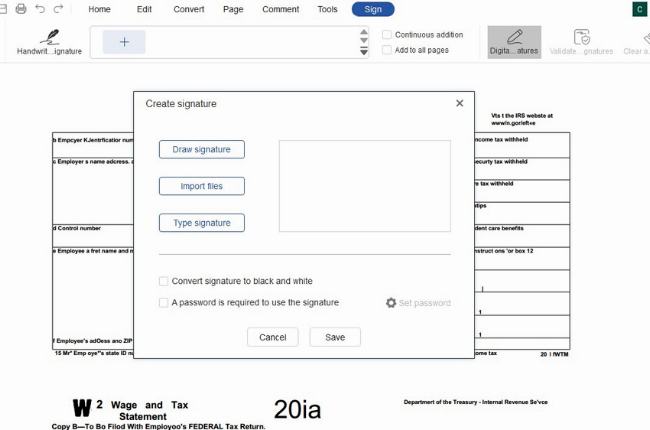 LightPDF (Desktop) is not just excellent for filling up documents but also has the ability to insert digital signatures to your documents since many statements require a signatory. You can go to the Sign option of the tool and choose between Handwritten Signature or Digital Signature. Anyway, you can either draw or type your signature based on your preference.
Step 4: Easily Print the File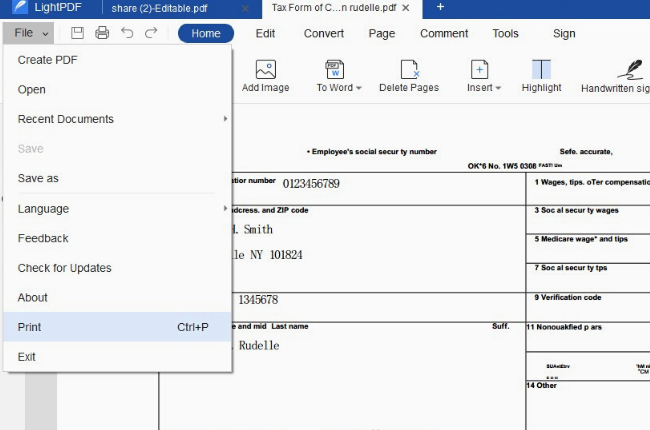 You may wish to have a printed copy of the changes you made to your tax form. In this case, LightPDF (Desktop) can also help you to turn it into a paper-based copy again. Just find open your document and click the File menu on the left corner of the editing panel. On the drag-down menu, choose the Print option and a page will show up. You can easily configure the printing setting and directly print your tax form document.
Step 5: Share PDF tax documents with others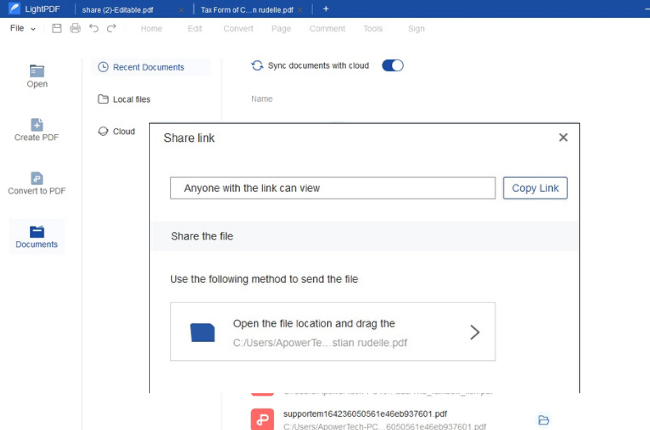 If you are finished editing your tax prep, you can easily share this with others. Just go back to the homepage and click the Share link icon on the right side of the saved files. Then, this pop-up dialogue will show on your screen. Copy the link provided or open the file location and drag the document to save it on your device. In this matter, you can send it whenever you want or until the tax season ends.
3 Free Online Tax Prep software you should know
FileYourTaxes.com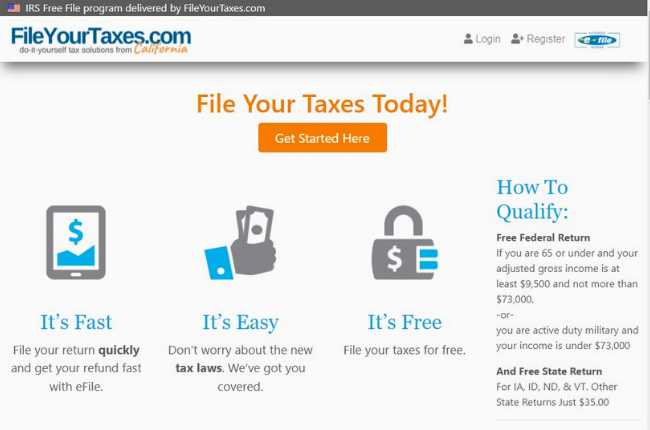 FileYourTaxes.com is a very accessible online tool to give free tax prep for Americans under 65 years old. This platform is very ideal for those people with minimum tax contributions and lower-wage employees with a gross income of at least $9,500 to $73000. Moreover, the active-duty military can be eligible with this offer too.
Free File Fillable Forms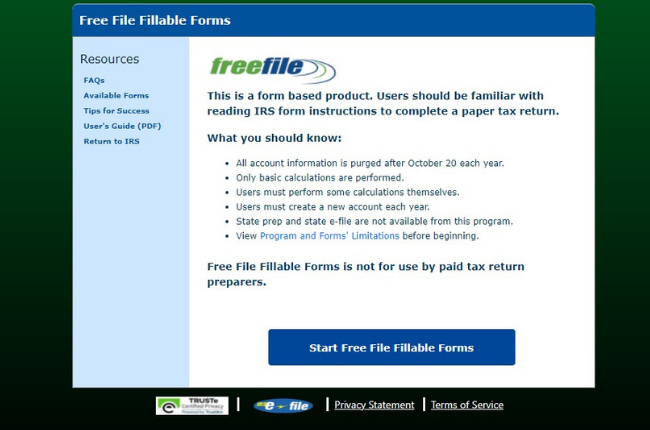 If you want a straightforward tax prep solution, then you can try Free File Fillable Forms. It lets you fill out the applicable forms for your tax return and submit them through the IRS's e-filing system. Further, you can receive your refund on the same schedule once you are eligible for the income tax return.
H & R Block Online Free Edition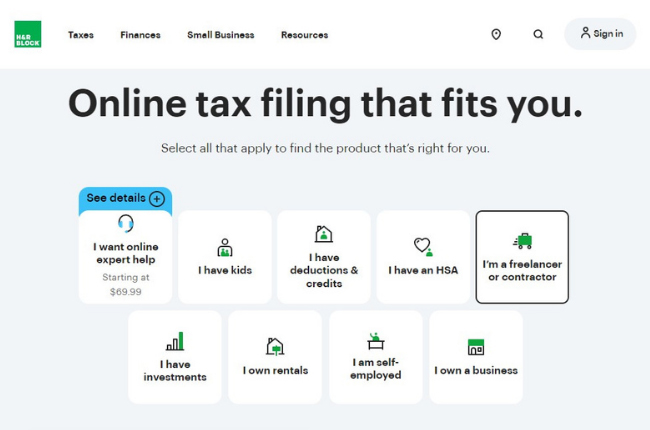 Another popular tax prep platform in the United States is the H & R Block. it is said to be a user-friendly web-based tool for people who fill forms at home. This is a great program for those who have a simple tax situation including students, HSA contributors, Child Tax Credit, and Itemize deductions.
Conclusion
Take advantage of the tax prep tips we have prepared for you above. Apowersoft Scanner is a handy tool to turn your tax forms into digital. Then, LightPDF (Desktop) is an intuitive tool that lets you edit, sign, share, and print your tax prep with no hassle. Truly, these powerful tools can make this difficult task less time-consuming and more efficient to get your refund quickly.