Solutions to Extract Pictures from PDF
PDF24Tool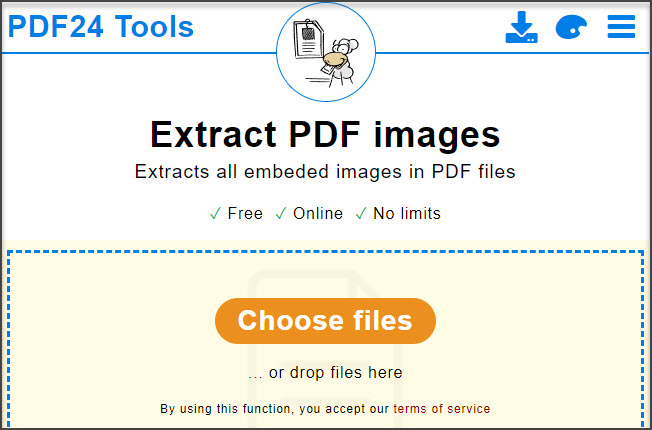 First on our list is the PDF24Tool, an online tool that offers several PDF functions, including extracting images. Moreover, the program is easy and fast to use. You don't have to download or install any program on your device. As long as you have internet, you can get started on your favorite browser. In addition to that, extracted images can be downloaded as a ZIP archive and saved on your computer.
ExtractPDF.com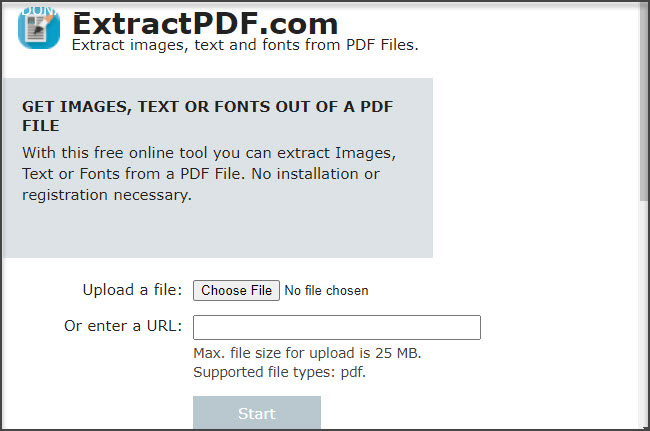 An alternative solution to extract photos from PDF is ExtractPDF.com. As its name implies, this is a PDF extractor that can get images, text, or fonts from a PDF file. Furthermore, users can upload files from their local drive or via URL. However, there's a limitation of up to 25MB only.
PDFEdu.com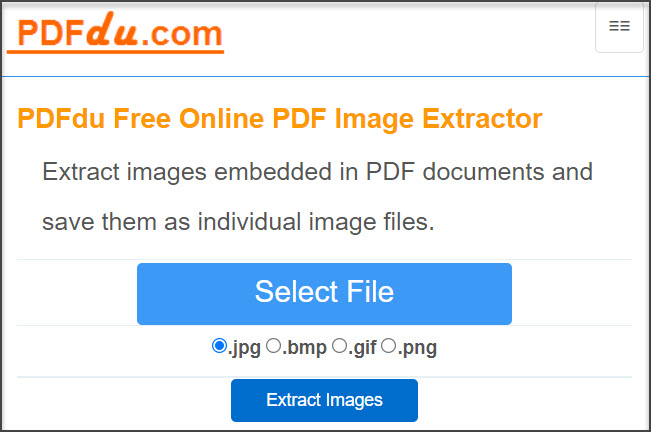 Next on our list is PDFu.com. By using this tool, users can extract images from PDF online easily and quickly. Furthermore, it supports a variety of image formats such as jpg, BMP, png, tiff, and gif. The extracted images embedded in PDF files have the same quality as the original file. It can also save them as a single image file.
Sejda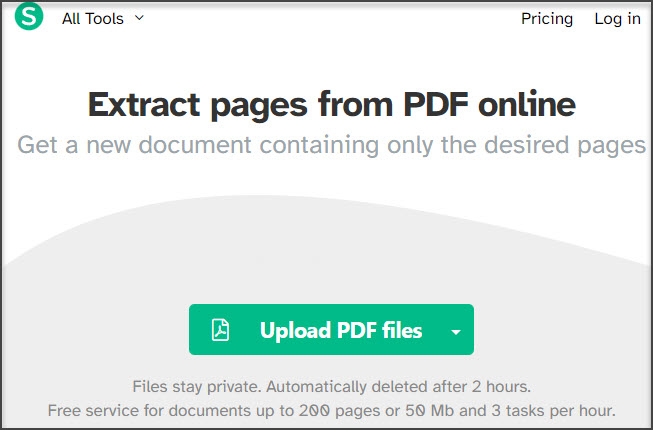 Sejda is one of the most useful PDF online tools. This tool comes with everything you need to fix your PDFs. It includes cropping PDFs, editing, compressing, merging, and even extracting images in PDF files. Moreover, the program works with most browsers.
PDF Candy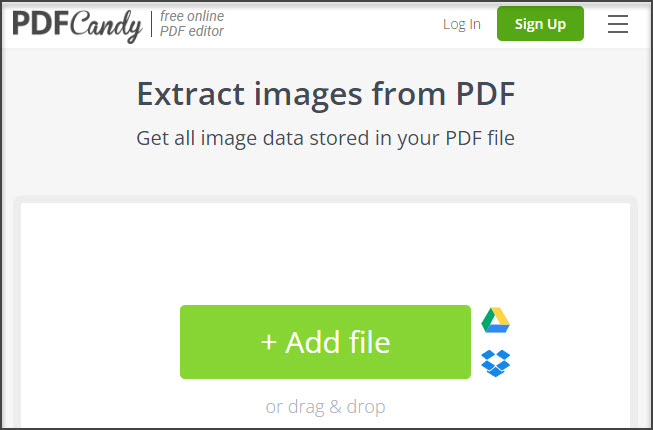 Last on the list is the PDFCandy. This is a web-based PDF editor that can help you export image from PDF. The PDF file can be imported from your desktop or other cloud storage including Dropbox and Google Drive. If in case you want to experience a high priority, you just have to sign up for your account.
Conclusion
Meanwhile, if you wish to use a stable, yet simple PDF tool for your desktop, then try LightPDF Editor. This tool offers a variety of PDF functions such as pdf viewer, creator, converter, editor, sign, OCR, and a lot more. Apart from that, even though it is a desktop tool, all users can use it since it has a friendly interface.
Note: Click on video tutorial to learn more about LightPDF Editor