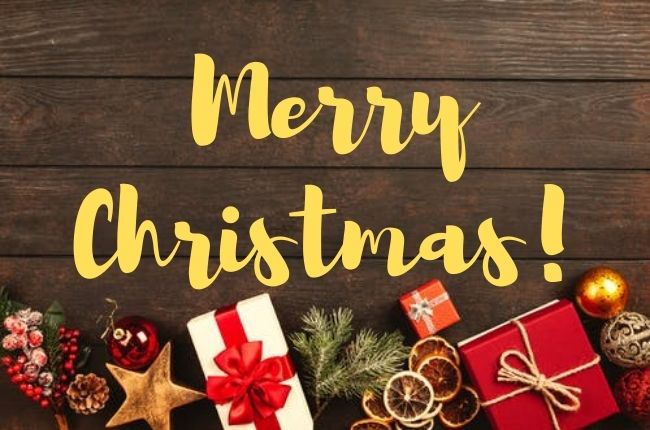 Christmas is celebrated every year among billion of people all over the world. This special occasion is fast approaching and even non-Christians celebrate this as a sign of respect, it may be one of your traditions to give holiday cards to your loved ones. This is one way to make your family and friends feel appreciated. And we are sure that you don't want your cards looking boring. So we have written down the best websites to download Christmas fonts for free to make your cards more attractive.
Recommended Free Christmas Fonts Websites
MyFonts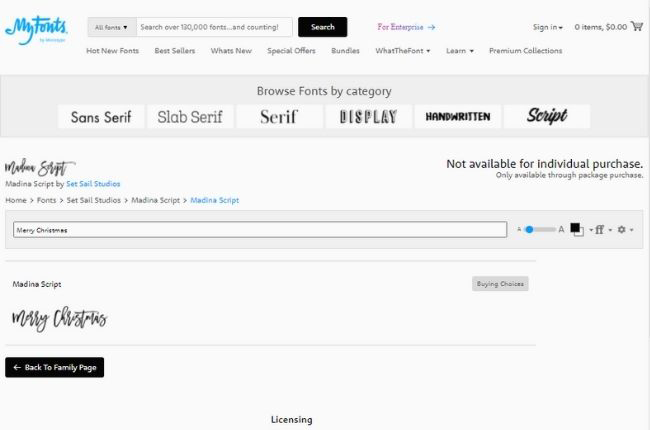 MyFonts has one of the largest collections of professional fonts for any occasion. With its thousands of available font styles, especially its best-seller today, the Madina Script, you can write your holiday card with the design you prefer that can make your cards more appealing. Moreover, this Christmas season, it released a special offer which is called 12DaysOfType. It gives various styles on sale every day that users and future users can avail of.
DaFont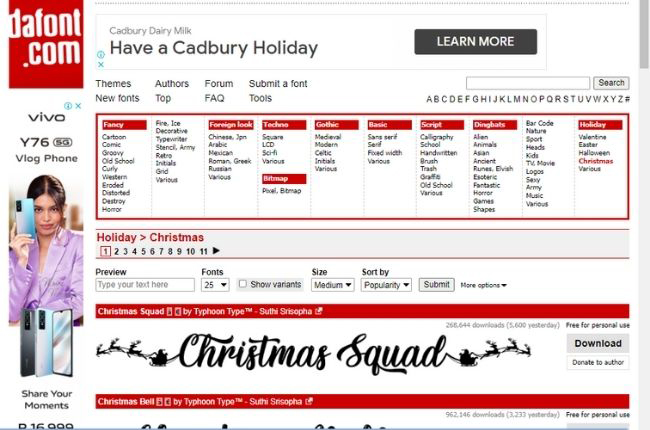 Download Christmas style fonts with DaFont. It is prominent for its wide range of font styles that you can choose from. One positive thing that you can notice about this site is that its themes are already categorized so it is easier for you to pick the font that you want to use. Further, its Christmas fonts are already out and ready to be used this holiday most especially its best-seller font, Christmas Squad.
1001fonts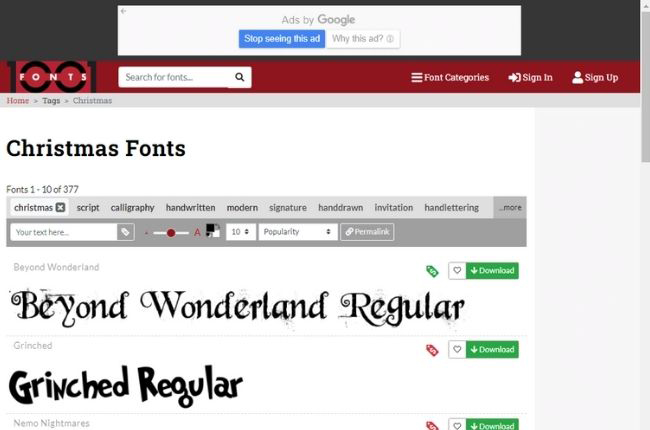 Don't let your holiday cards look dull, try 1001 fonts. Just like the first-mentioned sites to download Xmas fonts, it also provides a variety of fonts that you can use this holiday season. Enjoy using them for your personal use and spread positivity by using these fonts such as the Beyond Wonderland style. However, you can't use it for free on your commercial need because you are required to purchase a subscription.
Fontsquirrel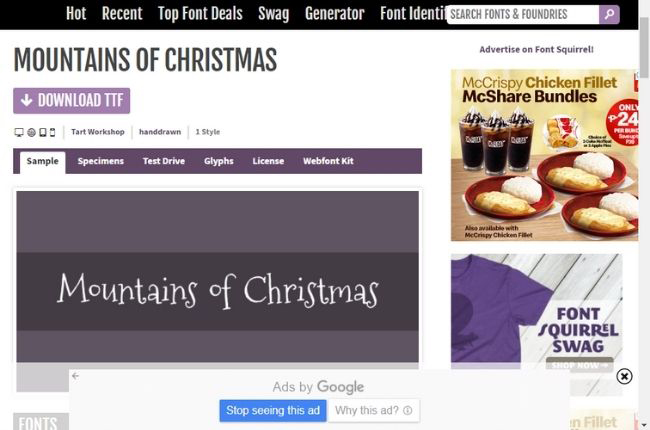 Another web-based solution to download Merry Christmas and Happy new year fonts is Fontsquirrel. It is one of the creative tools to make a presentable holiday card. Plus, match the positive vibes that this season brings with its Mountains of Christmas holiday font. There is no doubt that this website is good at emphasizing a playful theme that makes an eye-catching letter to read.
Font Meme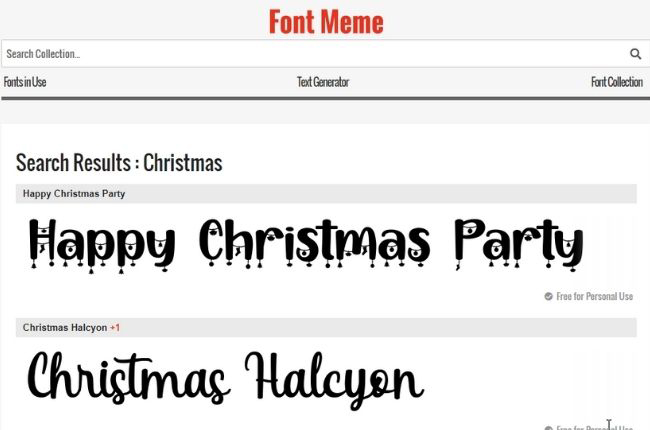 Uplift your spirit this Christmas by using Font Meme. It provides festive designs like its Hello Christmas Font that turns your cards into magical. Moreover, with the large collection of fonts that it offers, you can make stunning cards especially this Christmas. Warm the hearts of the people you love without exerting much effort using this solution.
Fontspace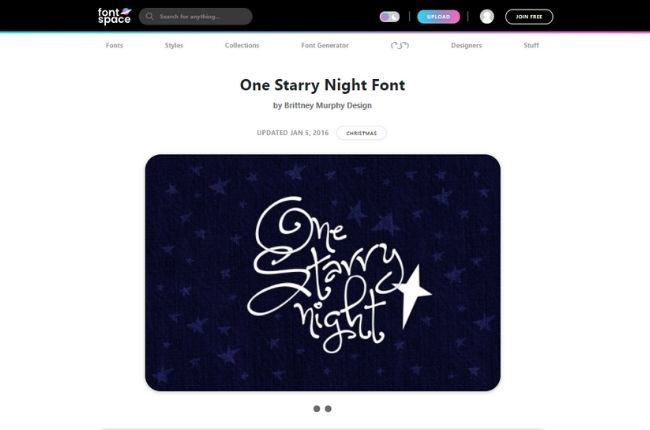 Last but not the least of Christmas fonts free download, is Fontspace. On this website, you can choose from its numerous fonts for your personal use. Designers upload their own designs to help the users create appealing holiday cards. And one of the best fonts you can have from this site is the Merry Christmas font by Joseph Dawson. You can download any font style that you prefer for free.
Create Text with Christmas Fonts
Here is a glimpse of how to download one font and import fonts into the computer font library. See the steps below.
Visit the official website of FontSquirrel. Choose from the fonts it offers or you can type it from its Search Bar.

Click Download on the right corner of the font that you want to use or Preview it to see if it looks good on your eyes.

Install and open the downloaded font on your Word Document. You can now create a Christmas card using it.
Conclusion
There's a little time left to make wonderful holiday cards food this coming Christmas day. So, spread love and positivity with the use of websites that you can use to download lovely fonts. You can choose from the sites that we have provided to make your Christmas holidays more personal.