Resize PDF page with Desktop&Online Solution
Before reading continue, you can learn to find a tool you need precisely from the sheet below:
| | | | |
| --- | --- | --- | --- |
| Features | LightPDF Editor | PDF2Go | AvePDF |
| Draw a box zone on the page directly | √ | × | √ |
| Standard size series | × | √ | × |
| Enter specific margin data | √ | √ | × |
| Maximum file size for free | paid version | 100MB | 256 MB |
| Crop pages | selectable | crop all only | selectable |
LightPDF Editor
The first tool we have here is the LightPDF Editor. With its crop feature, users can easily resize PDFs in just a few clicks. It offers simple, yet professional PDF functions for a variety of tasks. To adjust the PDF page size, you can drag the border of the box directly, instead of entering specific margins. LightPDF Editor allows you to apply the changes to a single page or a range of pages. We suggest you apply the same cropping area to all pages to make all pdf pages the same size.
On your computer, visit the LightPDF official page and "Download PDF Editor". Then, launch the program.

After the installation launch it then, open PDF file that you wish to resize.

Next, hit "Crop" under "Tool". Drag the box border in the popped crop setting window to crop the PDF size.
You can apply the change to certain pages or all pages.
Click "Crop", changes will be saved.
PDF2GO
PDF2Go is a professional online PDF resizer, so it provides not only custom areas for users, but also ISO A-series, ISO B series, Arch series, and some others. Those size options can help you to edit PDF to the accurate page size precisely. This makes it better for printing as well. But it doesn't let you preview the document to draw an area. So, there are only two options, custom page size data or select a standard size.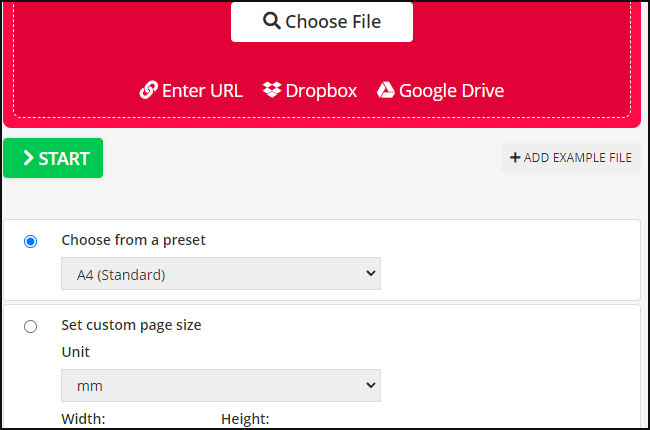 AvePDF
AvePDF is a free online PDF tool that allows you to make all pdf pages same size instantly. Its crop pdf feature lets you upload files from various cloud storage services such as Google Drive, Dropbox, and even from a web address. Simply draw a box with the mouse on the PDF page area, and select "crop all page", the whole PDF will be the same size. This online tool is an easy one to use, if you hope to deal with PDFs quickly, we recommend AvePDF.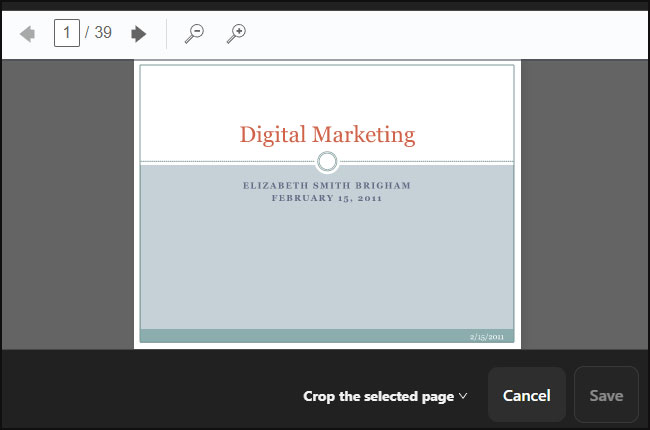 Conclusion
With the help of these tools, you can make pdf pages same size without any trouble. All the solutions presented are very helpful for a variety of PDF issues. Check the pros and cons of each to see which one suits you best.