Two Methods to make PDF Read Only
LightPDF
LightPDF is a lightweight PDF editing software. Different from other professional PDF editors, functions it provides are enough for daily PDF file processing only. Personal and small business users can choose it as an alternative Adobe Acrobat.
Steps to add a permission password with LightPDF:
Step 1: Download LightPDF and launch it. Load your PDF file in it.
Step 2: Go to "Tools" > "Set Password", and check "Permission Password".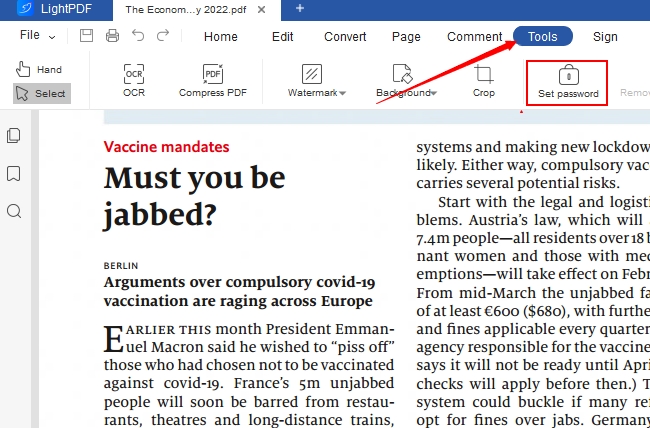 Step 3: Enter password and select "None (read only)" under "Change allowed". See the screenshot attached: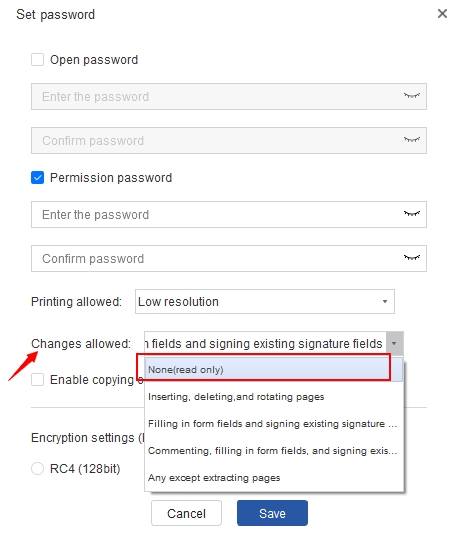 Steps 4: Save those changes.
i2PDF
i2PDF is a free online PDF tool that features the same as LightPDF but also support make fillable PDF read only. It's a new product, but functions work well. With this online tool, you can make your PDF non editable quickly, information can be protected greatly as well. Files you uploaded would be deleted within 30 mins.
How to save fillable as read only
Step 1: Visit Flatten PDF page in i2PDF.
Step 2: Choose your file to upload and click flatten.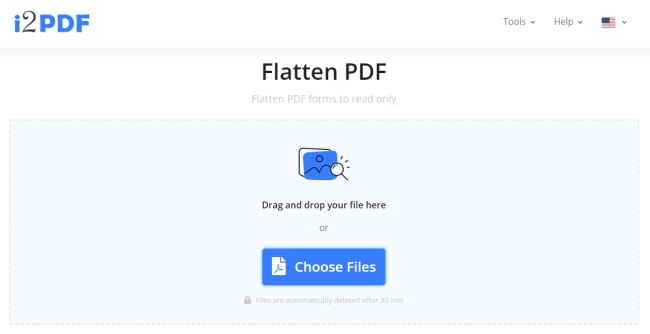 Step 3: After converted, click download to save it. Don't remember to check it if works~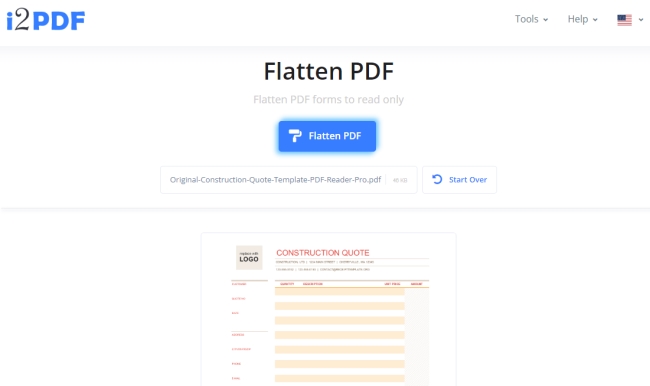 Important:
Somebody may try to turn the PDF to images and then batch convert images into a single PDF. Though the PDF can be saved as read only, it will blur the whole PDF content. Obviously, this kind of operation is not fit for sharing, isn't it?
We Invite You to Follow Us!
We have YouTube, Twitter and FB official account, and always share PDF tips and tricks, if your think a long article is a patient killer, you can follow our social platform account. Moreover, you can raise comment us with your PDF problems. We'd love to help you!