Free Ways to Reduce the Size of a PDF File
Android Solution
1. LightPDF
LightPDF is a free online PDF tool which contains multiple useful features such as PDF converting, PDF editing, PDF compression, etc. This tool is based on web, thus, once you have a browser and internet, you can enjoy its functions. The website works fast and safely. And the files modified through this website will maintain the high quality. Now let's use LightPDF to reduce PDF file size on Android.
Step 1: Go to the page for compression.
Step 2: Drag and drop the PDF file to upload it. The website will automatically compress the file.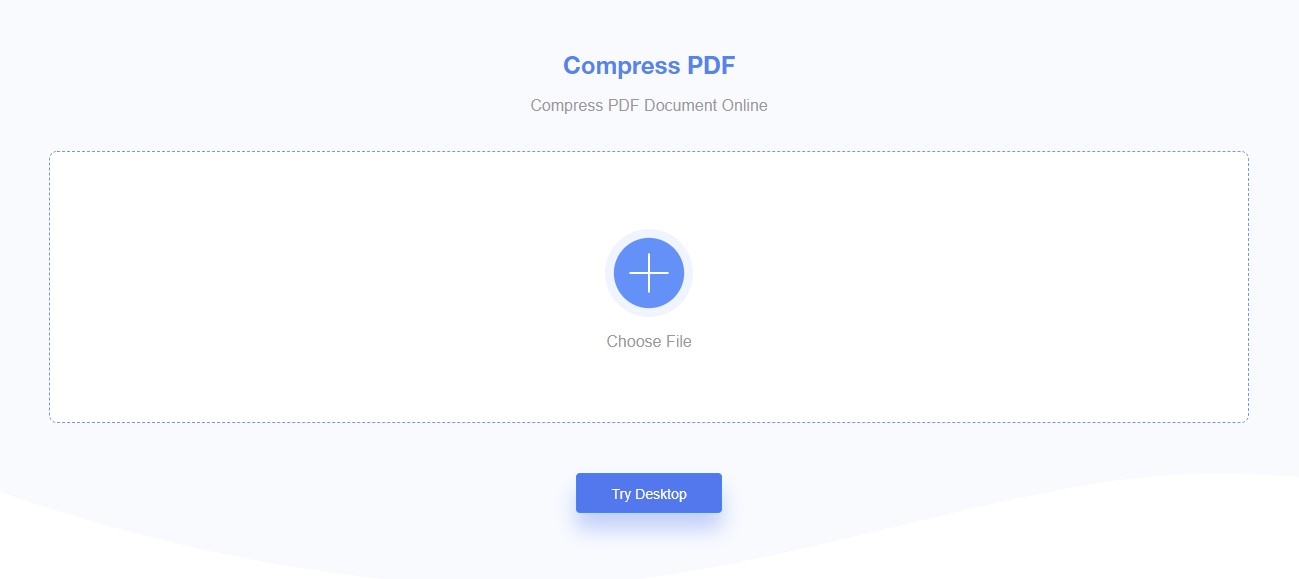 Step 3: After that, click the downward button to get the compressed file to your PC.
Note:
The tool can be used for free, and there is no limitation to the times of uploading. If you have any trouble while working, check out this video below.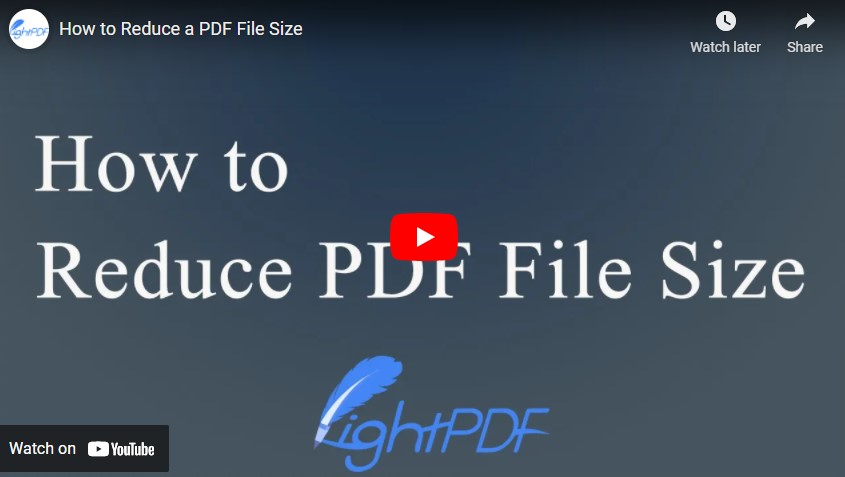 2. PDF Tool Ultimate
PDF Tool Ultimate is an Android application that you can use to compress, merge, flatten, rotate, and lock your PDF file, etc. Just like Smallpdf, files will be deleted after an hour on their server. All process is done on their system. Now let's use this app to reduce the size of a PDF file.
Step 1: Download the app from Google Play Store and launch it.
Step 2: Choose "COMPRESS", tap "+" button at the bottom right.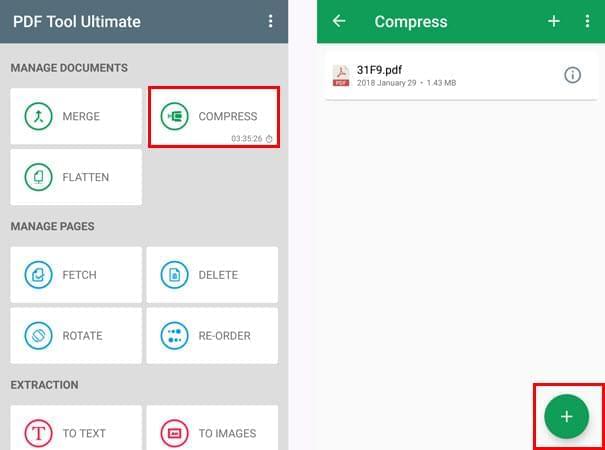 Step 3: Select a PDF file and wait for it to load. Once completed, it will be automatically saved to your Android phone.
Note:
To check where your file is stored, you can tap the information icon beside the file to learn more.
3. iLovePDF
iLovePDF is a free tool that can merge, split, compress, convert and edit PDF files. This app can work on devices running iOS 9.0 or later. Below is how you can reduce a PDF file size on iPhone and iPad via iLovePDF.
Step 1: Get the app on your iDevice, open the app and tap "COMPRESS PDF".
Step 2: Select a PDF file from your mobile device, Google Drive or Dropbox.
Step 3: Hit "Next" to start compressing. It will be saved on your drive after compressing.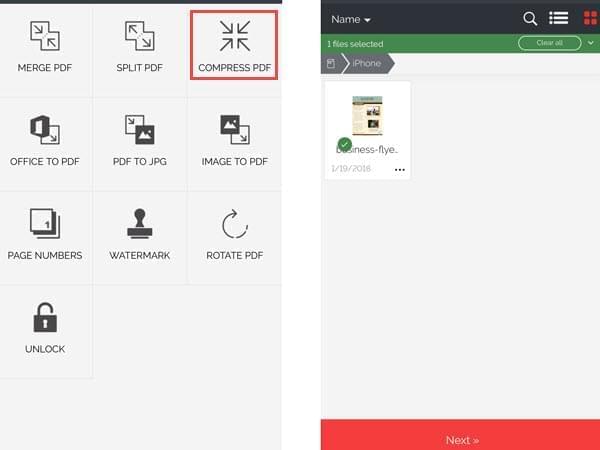 Windows Solution
1. Apowersoft PDF Converter
Apowersoft PDF Converter is a multi-platform application which can run on your Windows, Mac, Android and iOS devices, however, currently only its Windows version has the function to reduce the size of a PDF file. It will compress your PDF but the quality of the document will keep the same as your source file. Moreover, you could reduce the files in batch quickly. Now let's start compressing your PDF files on PC.
Step 1: Download the program by clicking the button below.
Step 2: Go to "Other Tools" and hit the "Compress PDF" tab.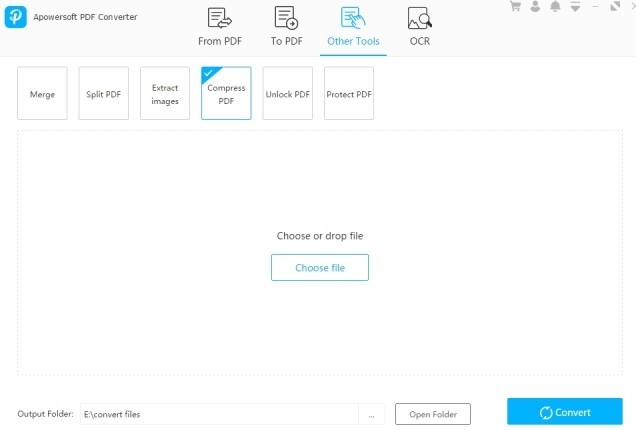 Step 3: Drag and drop the files you want to reduce, and click "Convert". You could also set the output folder before the conversion.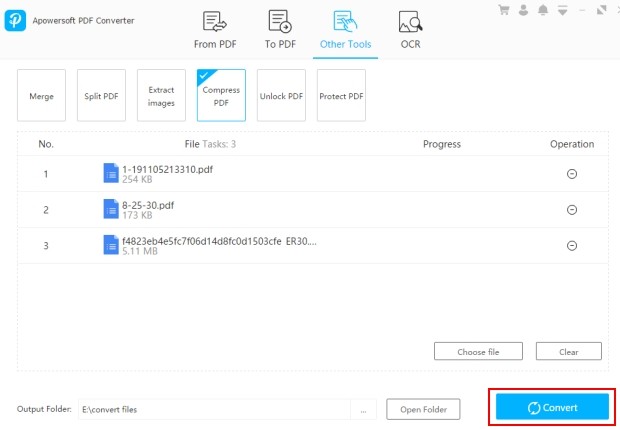 Step 4: Once done, you could click "Open Folder" to get your compressed PDF documents.
2. Online PDF Compressor
Online PDF Compressor is a free application which allows you to shrink PDF size fast and without sacrificing quality. It comes with three useful compression types including Size, Normal and Quality. No download or registration needed, you just need to finish the simple steps to reduce PDF file size.
Step 1: Open your browser and visit the webpage of this tool.
Step 2: Click the "Click to add PDF" to upload your PDF files. You can freely choose to add one PDF file or multiple PDF files.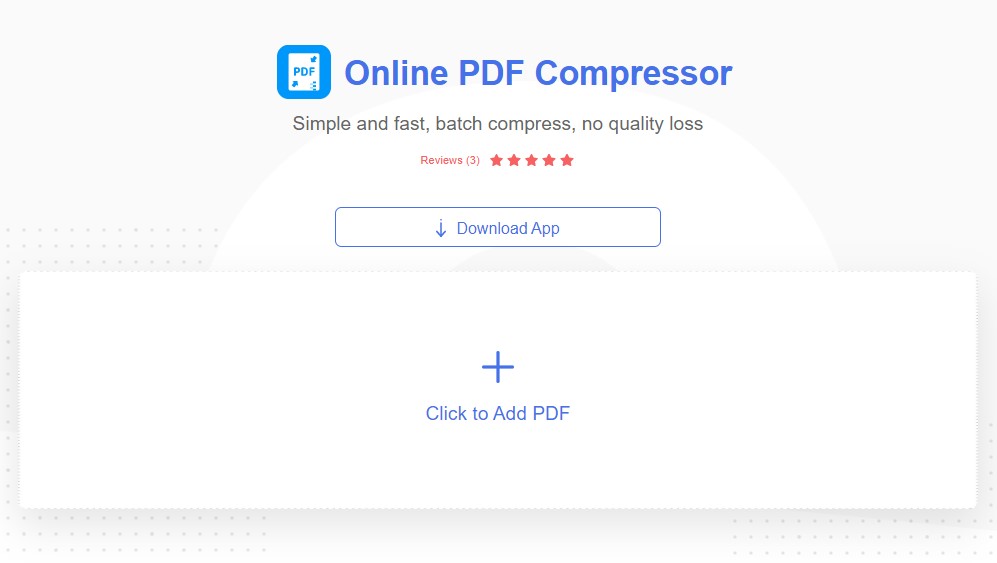 Step 3: When all the files are uploaded successfully, select one proper type from the three options. Click the "Compress" button and then let the program do the magic. After compressing, click the "Download All" to download all the files.
Mac Built-in Solution
For Mac users, Apple has a simpler solution for you to reduce PDF file size for free – use the Mac built-in feature. Follow the steps below to learn how.
Step 1: Open the PDF file, choose "File" then look for "Export".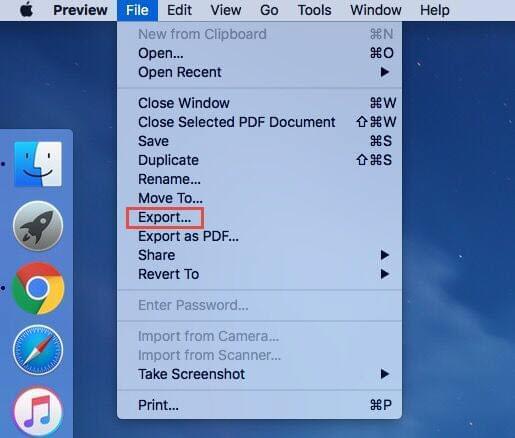 Step 2: Click "Quartz-Filter", then choose "Reduce File Size" from the drop down menu.
Step 3: Lastly, click "Save" to save the PDF file.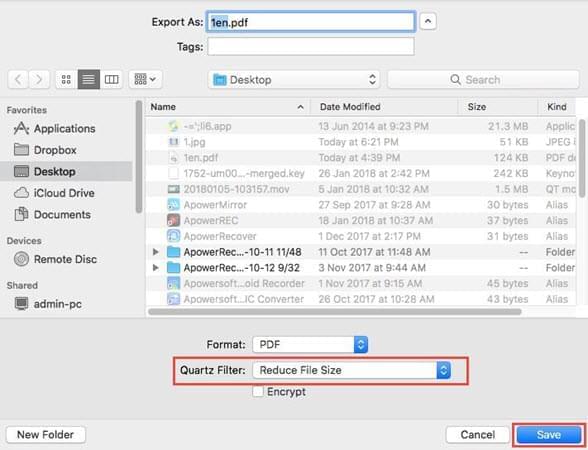 Note:
When the file is compressed, the PDF may have a lower quality than the original.
Tips:
This article solves the problem of reducing PDF size from the perspective of different devices, but you must know that any powerful PDF editor must have many other functions. So how to choose the best PDF editor from so many options has become a new problem. If you need to know more about other PDF editors, this article(16 BEST FREE PDF TO WORD CONVERTERS) lists 16 free apps to convert PDF to Word, you can feel to refer to it.
Conclusion
All these apps will help you easily reduce the size of a PDF file. By doing this, you can decrease the memory consumption and make it easier to send the file via email since it has been compressed.