Whether you're a professional who takes important notes on your PDF or a student studying for an exam, highlighting text is very helpful. Without a doubt, this technique is very effective, especially when dealing with lengthy documents. On the other hand, there are times wherein we need to unhighlight and delete all the markups we made. So, to help you with that we have prepared three easy steps that you can do to remove highlights on your PDFs.
Highlight Text in PDF is a Good Habit
Paying attention to the important details of a PDF is very beneficial to readers. One way to do it is to highlight words or sentences. In fact, there are some studies wherein they conclude that doing this can make readers be more productive and improve their reading comprehension as well. Picking out the important part of the document and reviewing them later is a very efficient way to retain information.
Sometimes We Need to Remove Highlights
We already know the importance of highlighting texts within a PDF document that readers especially students and professionals can relate to. Highlighting is great for making notes but there are some instances wherein we need to delete highlights in a PDF. Listed below are some situations where we need to remove highlights.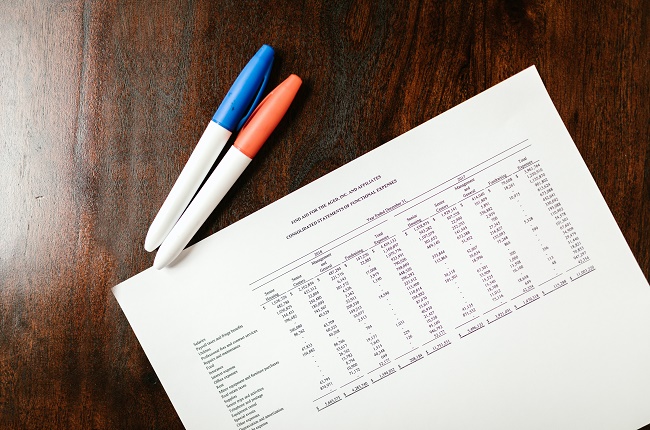 You Need to Submit the Final Paper or Output
Let's assume that you're writing a research paper or a business proposal, but in order for you to get back to some info you want to revise, you highlighted important words. After some time, you finish doing your task and are ready to be submitted to your teacher or boss. Of course, you don't want to submit the paper with markups right? You need to erase highlights from the words to make them more professional-looking.
Downloading and Printing the PDF
There are also some situations wherein you want a hard copy of you to document and you want to get print it without the highlights you made. In this manner, you want to download and print the PDF in its original format as it is more visually appealing and can be easy to read for you and for others.
Send and Share the Original Document to Colleagues/ Teachers
As the pandemic arises, many offices and schools conduct classes in their homes. For this reason, all the documents and papers are sent virtually. Well, it is unprofessional to send it with your markups and highlighted texts. So, you need to make it more polished and seamless like the original copy.
Upload it to Online Platforms
For some reason, you may wish to share your PDF file with any online platform. Thus, unwanted markups and highlighting can be visible to everyone if you don't delete them. It looks weird to see your document with the highlighted words, isn't it? So, before you share your PDF files make sure to remove all the unnecessary marks that you put on them.
How To Remove Highlight in PDF
LightPDF Editor
LightPDF Editor is the ultimate PDF highlight remover that you must try, Besides its editing and converting features, it is also a well-rounded solution to help you deal with your PDF tasks. It includes merging, extracting, adding comments, OCR, Watermark, and many more. In this manner, let's take deeper into its erasing highlight feature. It can be done easily and it makes sure to give you a clean document as before.
Install and Download the software on your deveice. Then, launch it right away and click the Open File icon to upload the file that you want to remove highlight to.

Find and click the words or phrases that you wan to remove highlights. Next, press the Delete key to erase them.

When you are done removing all the unwanted highlights on your document, hit File> Save or Save as to save your document.
ApowerPDF
One more powerful tool to delete highlights to your documents is the ApowerPDF. It is an application is known for its wide range of features to manage PDF files with no hassle. Moreover, if we're talking about its unhighlighting ability, just like LightPDF, you can rely on this solution. Why? it allows you to remove the highlighted texts from your documents easily and swiftly.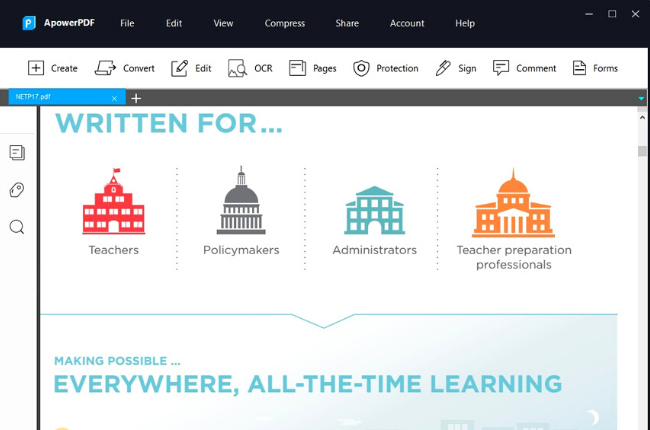 And to catch a glimpse of its highlighting features, here are the simple steps that you can do by yourself.
Launch the app. On its main interface, hit the "Open" button to import your file.
After that, choose the highlighted text you want to remove on the uploaded document.
Once done, press the Delete button on your keyboard to delete and hit the "Save" button under the "File" tab to save the changes you have made.
Adobe Acrobat DC
Adobe, the creator of Portable Document Format, can be used to view, create, and print PDF files. This software also helps you to add comments, notes, annotations, digital signatures, and highlights to your documents. Aside from these, it also has an extra feature that lets you remove unwanted highlights from your texts.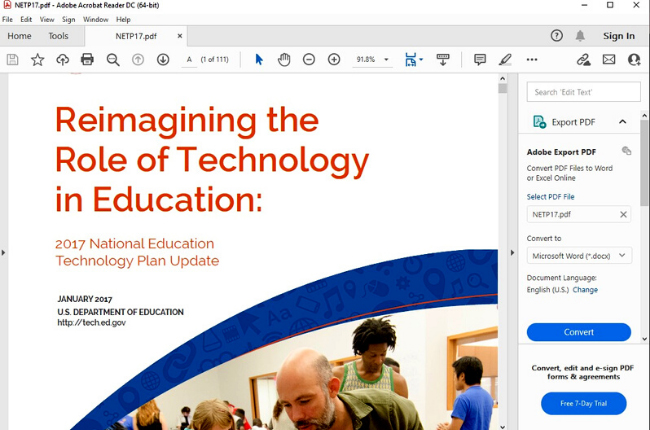 Follow the steps below to have a brief view of the unhighlight feature of this tool.
Firstly, open a PDF with Adobe,
Select the highlighted content you want to remove, and then delete it. You can go to View > Comments > "Annotations" and see all the highlighted text. Select the one you want to unhighlight and press the delete button on keyboard.
If you are finish removing all the highlights, then you can Save the PDF file.
How To Remove All Highlights Easily
You may want to remove all the highlights in the PDF document as quickly as possible. In this matter, Foxit can help you instantly get rid of the highlights of the PDF without manually doing it. But before we get through, just be reminded that whenever you use this application, it may need to always be updated.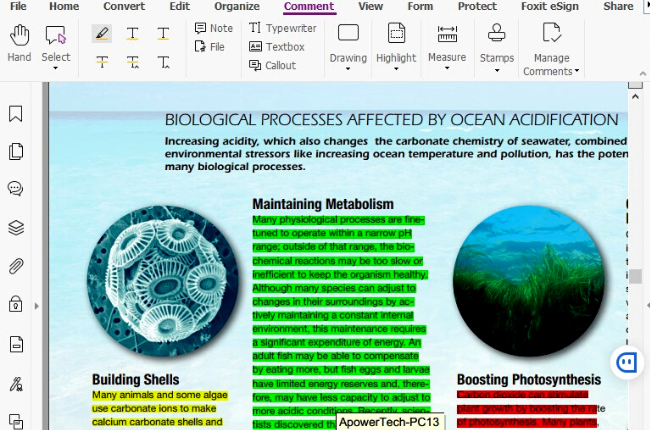 Anyway, here are the 3 simple ways to use it to erase all the highlights on your documents at once.
Go to Comment panel on the left corner in Foxit PDF Editor/Foxit PDF Reader, please choose to sort those comments by type there where you could find different types of comments have been categorized.
After that, double click the type of comment to expand all highlight comments in the comments panel.
Next, right click on those selected highlight comments, hit the Delete in the pop-up menu to delete all of them.
Which solution should I choose?
| | | | | |
| --- | --- | --- | --- | --- |
| Solution | User-friendliness of its interface | File Size No Limitation | Can Easily Delete Highlighted Texts | Windows Compatibility |
| LightPDF | ✔ | ✔ | ✔ | ✔ |
| ApowerPDF | ✔ | ✔ | ✔ | ✔ |
| Adobe Reader | ✘ | ✔ | ✘ | ✔ |
Conclusion
To sum it up, the solutions discussed above are very efficient to delete highlights on your PDF documents in just a blink of an eye. It is noticeable that each of them has an exceptional unhighlighting feature to make your documents clean and professional-looking. Nevertheless, we can see that when it comes to user-friendliness and feasibility, ApowerPDF and LightPDF Editor stand out.