Highlighting plays an important role for people who read lengthy PDF documents. It is said to be an effective way to improve reading comprehension and memory retention. For some reason, there will be times wherein it is a need to unhighlight text in PDFs. These situations may include printing the original file, making the document visually again, and sharing the documents with your colleague. So, to help you with this matter, we have compiled the best solutions and ways to remove highlights from your PDF documents.
Several Ways to Unhighlight PDF
LightPDF Editor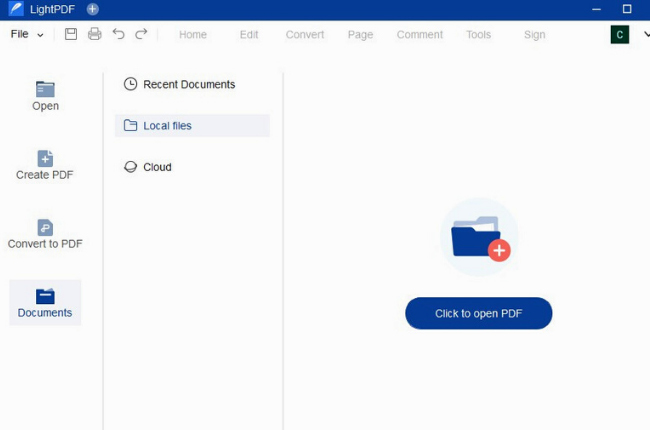 Why do we use LightPDF Editor?
As one of the promising PDF editor tools in cyberspace nowadays, LightPDF Editor boasts intuitive features that you must consider using it. It offers a collection of helpful features such as convert, annotate, edit, sign, extract, split, merge, and many more. For this reason, many existing and new users are enjoying this comprehensive program.
Key Features
Extract text from images or PDF using OCR
Add your handwritten signature to a PDF with no hassle
Easily convert PDF to any format
Encrypt your files with a password or Remove password of PDF
Edit PDF directly in your device effortlessly
How to unhighlight PDF with LightPDF Editor
This time, let's talk more about how it can easily remove your highlights on your documents. We all know that this tool is a very simple yet powerful tool to manage your PDF tasks and we must say that it offers the easiest way to unhighlight PDF with 3 easy steps that you can follow below.
Step 1. Download and install the software on your computer. Launch the application and open a file on the uploading dialogue.
Step 2. Choose the Comment on the menu bar. Hit Select and click any part of the highlighted text. After, press Delete on your keyboard to remove the highlights in your text.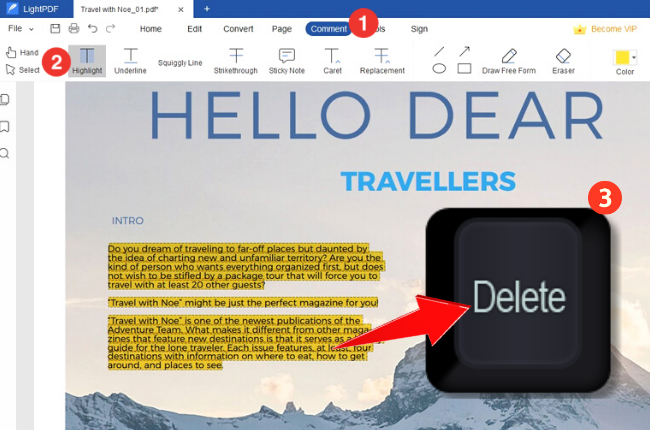 Step 3. If you are done erasing all the unwanted highlights from your document, you can finally save your document.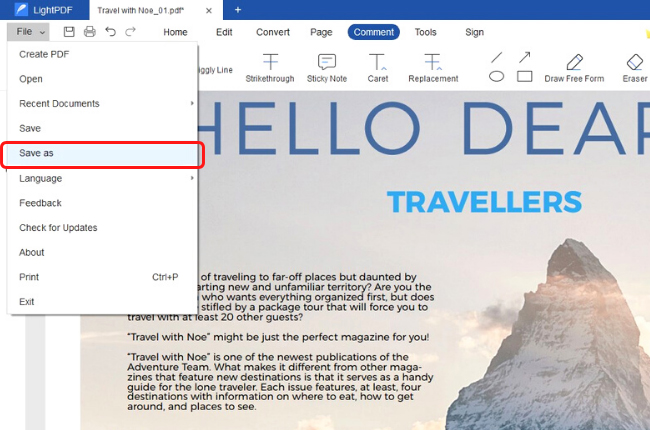 ApowerPDF
Why do we use ApowerPDF?
We must say that ApowerPDF is also a competitive software that you can use to deal with your documents. This program allows you to edit, create, convert, sign, protect, compress, and extract PDFs. In this case, it is also one of the most recommended solutions to manage PDF as it is almost an all-in-one tool like LightPDF Editor.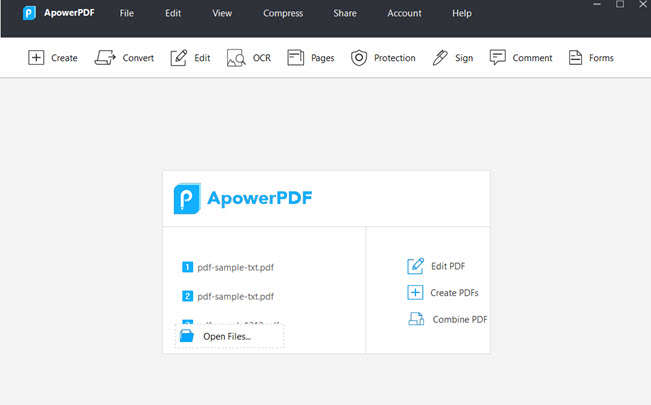 Key Features
Provides an ideal solution for managing PDF pages.
Simple and user-friendly interface
Easily modify text/graphics, add images, text, watermarks.
Manage PDF pages and save exactly the same results as the original results.
How to unhighlight PDF with ApowerPDF Editor
Step 1. Install the application on your device and launch it. On its main interface, hit the Open Files option to upload the file that you wish to remove highlights.
Step 2. Select the highlighted text by left-clicking the text then press the "Delete" key on your keyboard.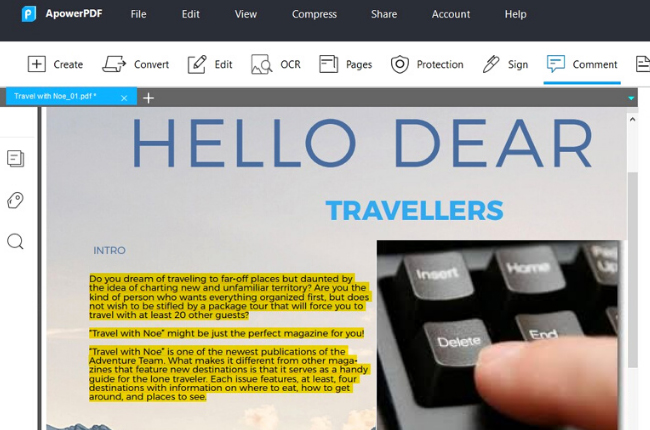 Step 3. Once you are finished erasing all the content that you want to unhighlight, save your file.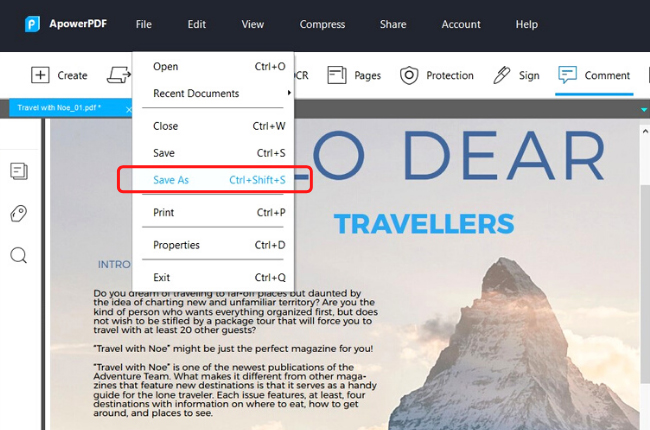 Foxit PDF Reader
Foxit PDF Reader is also designed to be a powerful PDF program to manage your documents. It allows users to view, create, edit, merge, split, and print your PDF documents. In addition to this, it is a great tool to annotate texts such as highlight or unhighlight text in PDF. This feature allows you to delete highlights from the words, phrases, or paragraphs from your document. To fully understand how to use this feature, follow the guide provided.
Step 1. Open the PDF files that you need to remove the highlights with the Foxit PDF Editor.
Step 2. Open the comments panel on the left corner in the Foxit Phantom PDF reader, and click the Select option.
Step 3. Right-click the selected highlight comments and choose to delete. So, you can either delete one or delete all the highlights in the PDF file.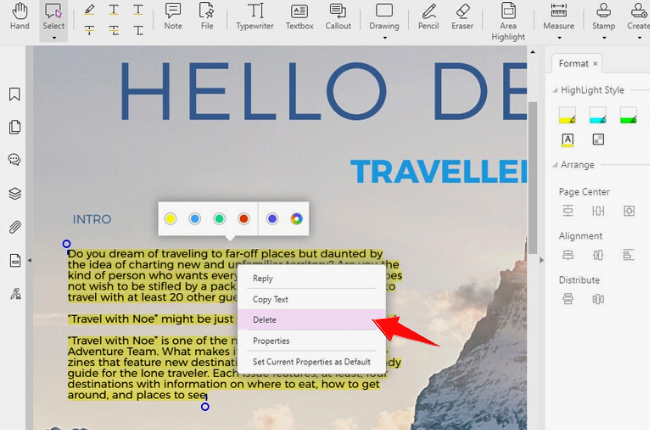 PDFescape
Next on the list of solutions to unhighlight PDF is the PDFescape. It allows you to edit, fill forms, and view PDF documents on your desktop. Plus, you can convert PDF to any other format, merge PDF documents, watermark, and add page numbers using this tool. And when it comes to its annotation feature, you can add and delete markups too. Right now, let's learn how to remove highlights on your documents on the steps provided below.
Step 1. Open the file with the PDFEscape app.
Step 2. Once the file is opened, click "Edit" and then select the Highlight Form Fields option. Right-click on it and select Delete Object.
Step 3. Once you are done removing the highlights, save the file, and all the highlights will be removed.
Adobe Acrobat
As the one who is responsible for the creation of PDF, Adobe presents its impressive feature to view, edit, fill out, and sign your documents. This tool makes your workflow efficient and speedy. Further, it also offers annotation features like the other mentioned solutions and it has also the ability to erase the highlights on your PDF documents. To know more about this, here's how to unhighlight text using Adobe.
Step 1: On the left panel of the main interface of this program, click the FIle option across Adobe Acrobat successfully.
Step 2: Then, on the drag-down menu, select Open to upload your document. Click the area of highlighted text you wish to remove. This will create a blue outline around the text.
Step 3: Click any area of the highlighted text and a small toolbox will appear with three icons. Choose the trash can icon to remove the highlighted text.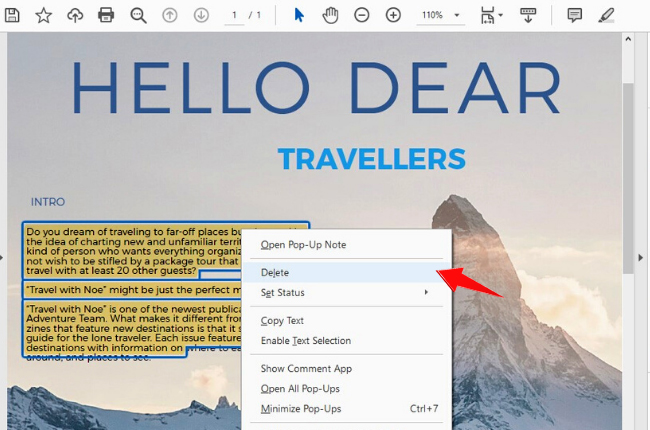 Conclusion
To sum it up, it is very convenient that when choosing a PDF solution you pick the one which is already fully featured. Like the discussed programs in this article, each has committed to bringing the best tools to make your task efficiently and swiftly. Also, one of the features that you must take into account is the ability of the solution to unhighlight PDF. In this matter, LightPDF Editor can be considered the simplest yet most user-friendly and among the mentioned programs.