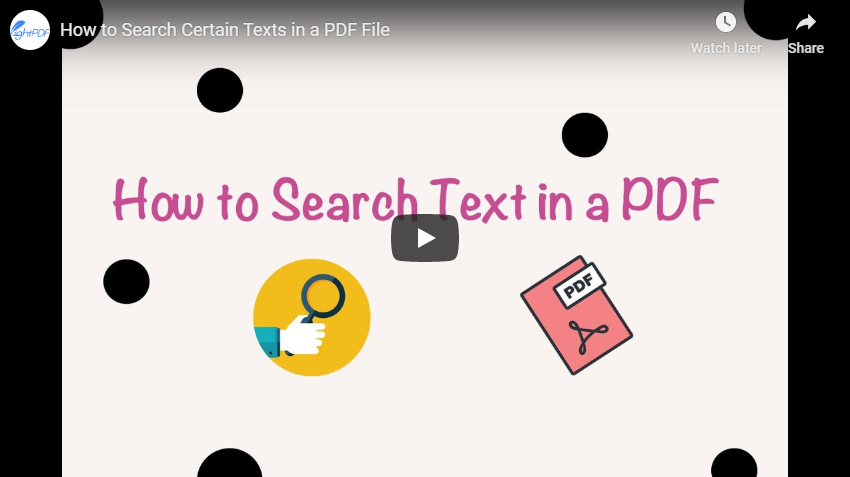 3 Tools to Search Text in PDF
ApowerPDF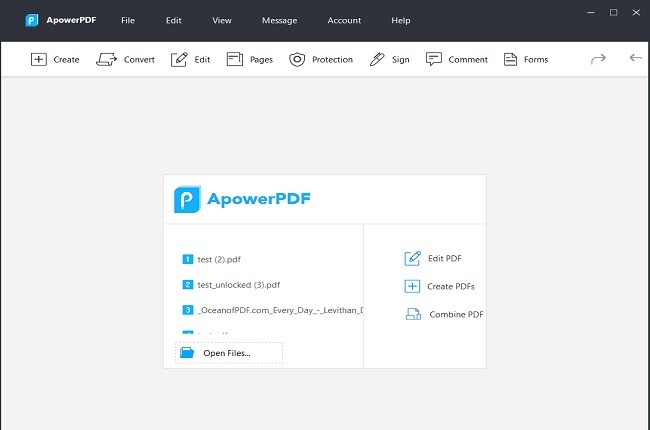 ApowerPDF is an app which can help you manage your PDF files with great ease. it has many functions such as editing, signing, adding watermarks, converting and more. On the edit tab, one of its functions is to locate a specific text in PDF file. That way, you won't have a hard time looking for words or information that you are searching for. There is no need for you to read the whole test. To fully understand how this tool works, listed below are steps on how to download the app and search text in PDF documents.
Download via the button below. Install it afterward.
Using your keyboard, press Ctrl+F then search bar will appear on the left side of the ApowerPDF's interface.

Then, type the word you are looking for and choose "match case" if you want to specify only upper or lowercase in your search, or if not, just click "whole word".

Once done, your word that you're looking for will automatically appear in the left side of the interface.
LightPDF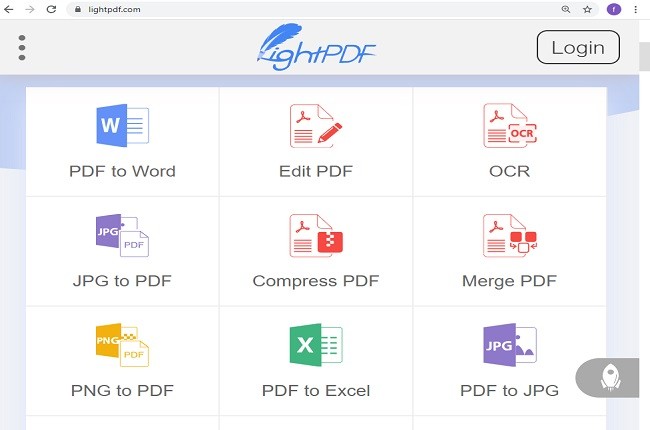 LightPDF is a PDF online editor and converter that is free to use. It will allow you to search text in PDF image without difficulties. With this tool, you can also convert in many different kinds of format like Word to PDF, Excel to PDF, JPG to PDF and many more. In addition to that, editing OCR is one of the features of LightPDF that will help you to extract text from PDF file and convert it into an editable file. Moreover, listed below are the steps on how to search word in PDF form using LightPDF.
Open "lightpdf.com" on your web browser and then select the "OCR".

Then hit the "Plus" sign icon to select a PDF file from your computer.

After that, choose "Docx" file format then click the "Convert" button then hit the "Download" button to download the file.

Open the file on your computer then click "Ctrl" + "F" to search text.
Adobe Acrobat DC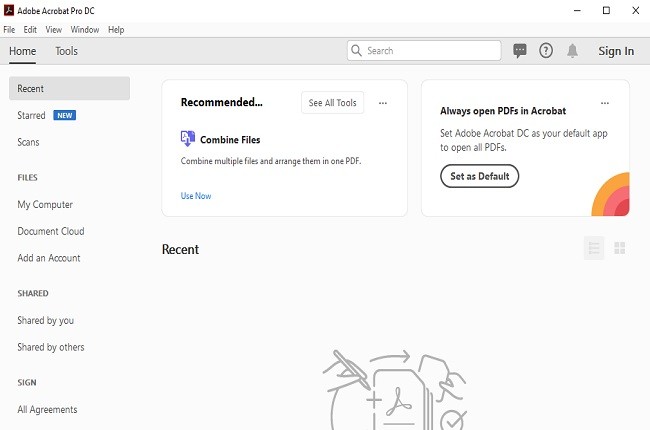 Another tool that can help you search text in PDF documents is Adobe Acrobat DC. This tool has a feature that allows you to search text on multiple files in your specified folder. It will ask you want kind of text you want to search, either word or phrase. You can also use its additional options to configure how your text is searched such as whole words only, case-sensitive, include bookmarks and include comments. To know more about the steps on how to search words on your PDF files using Adobe Acrobat DC please continue reading below.
Open Adobe Acrobat DC, under the "Edit" tab, choose the "Advanced search".

Then, select "All PDF documents in" button and hit what folder you want to work on.

After that, type the text you're looking for and put a check mark on the given options under the search bar.

Once done, click "Search" button and the results will automatically appear on the advanced search tool interface.
Conclusion
With the help of these 3 best solutions listed above, you can now find words in PDF the fastest way possible. Each program is helpful in their own way. However, it is highly recommended to use the desktop app like the ApowerPDF because it has the easiest way to search words in PDF documents using its amazing features.