Let other people view, edit, annotate and comment on your PDF document straightforwardly without the need to download the file on their devices. As most files can be accessed, stored, and shared using cloud-based services and other online platforms. Today, brace yourself with LightPDF Editor to easily share PDF links.
Try It Free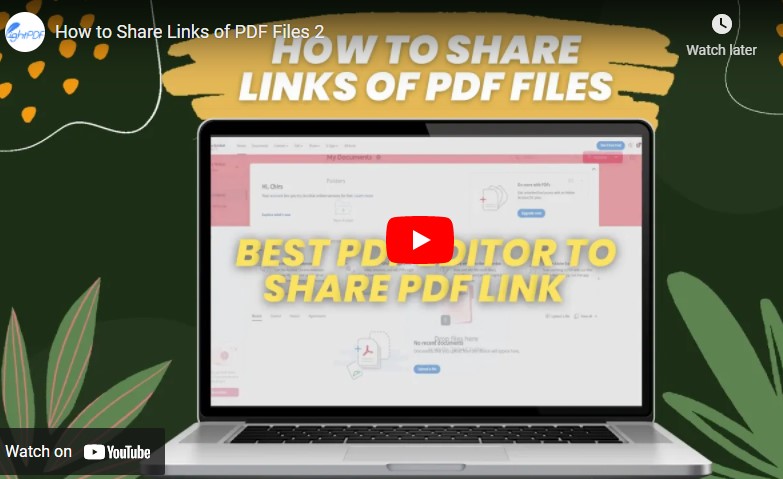 Recommended PDF Sharing Solutions
LightPDF
LightPDF is a dynamic program that lets you manage your PDF jobs such as create, edit, convert, sign, annotate, protect, and other features. You also share PDFs with your colleagues, boss, teachers, or anyone right away using this software. With it, you can copy the link on your browsers and even other people can access it as long as they have the link. Are you wondering how? Well, follow these simple steps provided below.
Try It Free
How to Share Links Using LightPDF Editor
On the main interface of the LightPDF, go to the Recent Documents panel. The files that you opened previously are listed in this location. Anyway, visit the Cloud Documents if the file that you want to use is stored in this panel.
Note: You should open the file first so that it can be saved on the program and get its link on the Recent Document or Cloud Documents panel.
Choose the file that you want to share and then click the Share link icon and the app will process the request to get the link. A pop-up window will appear and please click the Copy Link button.

After copying the link into your browser, the following interface will appear to help you read and edit the PDF document online.
LuminPDF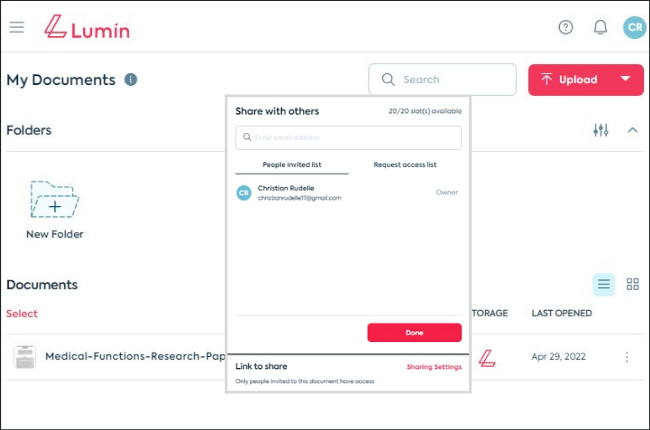 Next on our list of the pdf tools to easily send a file through a link is LuminPDF.This online platform helps to share your documents with a maximum of 20 people. You can also configure settings wherein you can limit what they can do to the files like view, comment, and edit. Moreover, you can organize a list of the recipient of the link using this platform.
PDFelement Editor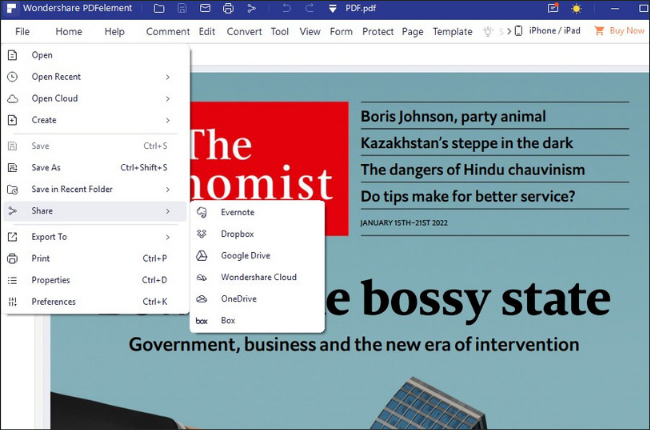 One of the promising software solutions when it comes to PDF is PDFelement Editor. It is a professional program that is integrated with Cloud-based systems such as Google Drive, Dropbox, and Evernote. In this matter, you are allowed to share your PDF files on different forums or from one platform to another.
Adobe Document Cloud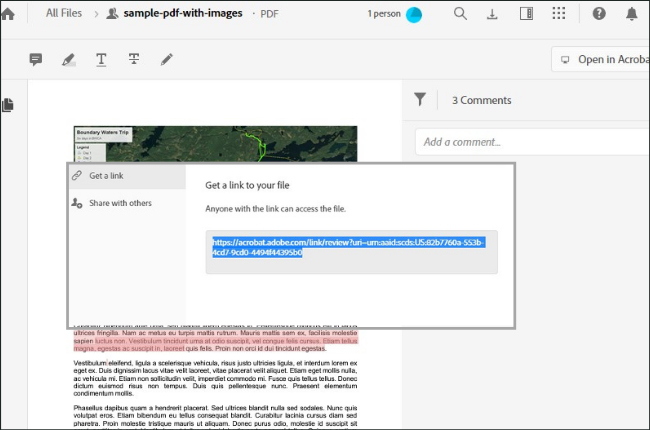 Of course, Adobe, the developer of the PDF format will not be outdated when it comes to innovative features. It enables you to instantly share a link to your PDF so that others can view or comment directly on the document. The file will be stored on Adobe Document Cloud and can be sent to the recipients' email and will be accessed by any browser or device.
Publuu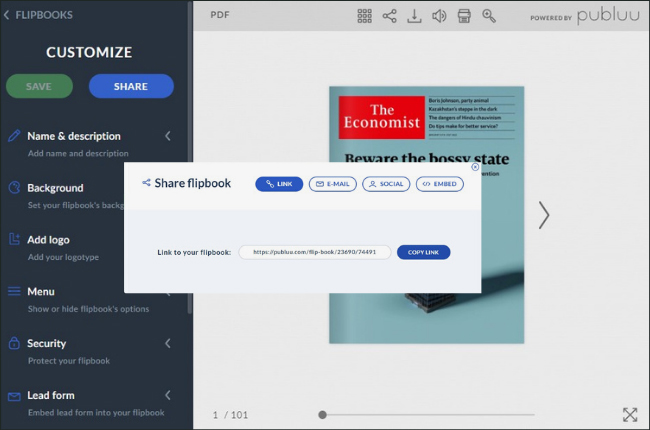 Last but not least of the recommended PDF sharing solutions is Publuu. It is a web-based platform that is known as a flipbook converter and maker. More than this, it also allows you to easily share your documents online with the use of tracking links. Once you send the URL to others, you get notified if it is not opened within 30 days.
Conclusion
Whether for personal or business purposes, make files accessible and easily shared with the mentioned solutions in this article. Moreover, save time and device storage by just copy-pasting links. You can even send the link to other people and access it anytime. If you want to do this task seamlessly, we highly recommend LightPDF Editor.
Try It Free