Split A3 to A4 Online for Free
The internet may offer you a collection of web-based solutions to split PDF A3 to A4 down in the middle. However, most of them cannot ensure you a hundred percent of your cyber security. Below are the listed reliable tools which you can use to divide pages with no installation.
Online2PDF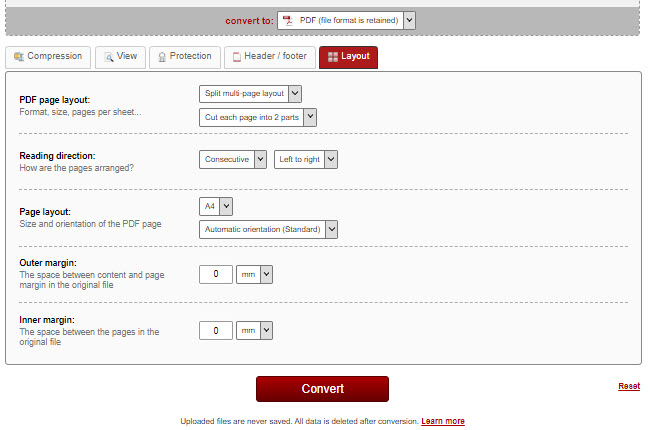 Online2PDF is a known free web-based converter that you may also use to split PDF pages down the middle. It allows you to upload a file on the platform to cut A3 into halves and get two A4 pages in just a few seconds. Furthermore, you can convert or process PDFs with a maximum file size of 100 MB or 20 files that do not exceed 150 MB.
DeftPDF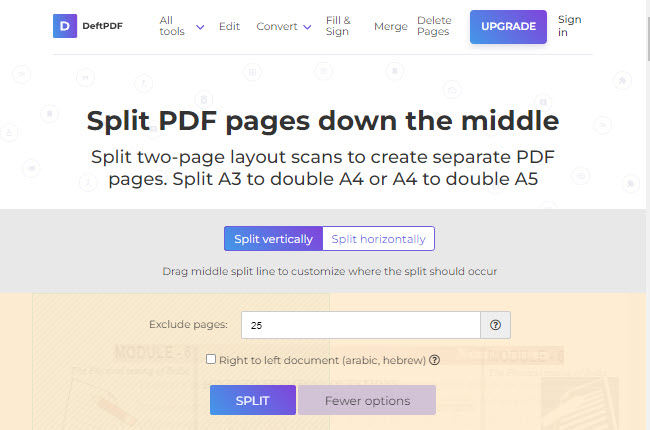 Another solution to help you handle your PDF tasks in any browser is DeftPDF. It allows you to separate PDF pages into a two-page layout with no limitation and free of charge. Unlike the other solutions, it enables you to exclude pages from the document that you don't want to split. It also automatically deletes processed files after 5 hours.
Sejda Online PDF Editor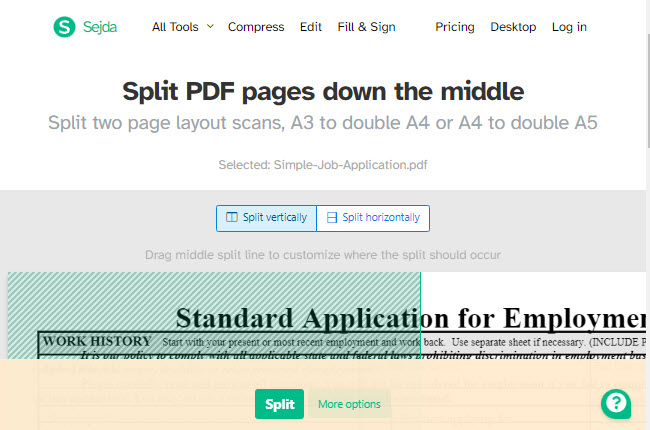 Getting into our list of best splitters to handle your PDF tasks is Sejda Online PDF Editor. It can cut PDF vertically/horizontally in half and is perfect for splitting pages of scanned books. One good thing about this tool is that it automatically deletes uploaded files after 2 hours. Also, it processes up to 100 pages/50 Mb or three tasks per hour.
Excellent Desktop PDF Solution
If you are a person who always deals with PDFs, then a desktop app is recommended for you. You can check out LightPDF Editor as it offers a collection of functionalities that may help you with your daily PDF tasks. These features include converting, splitting, merging, editing, and cropping PDF pages without compromising their quality. Additionally, it has a user-friendly interface that even beginners can easily comprehend.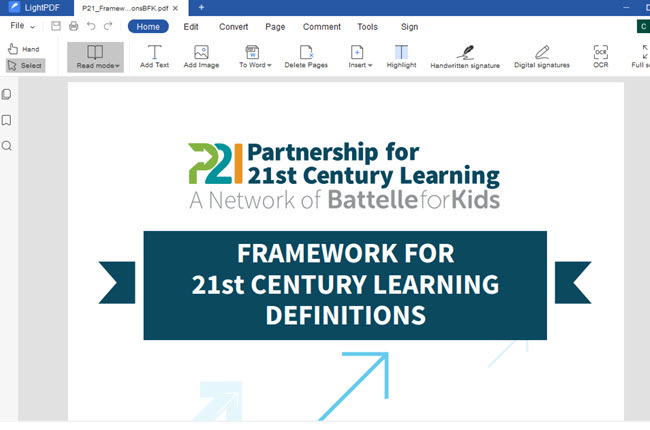 Conclusion
We have provided online tools that may help you divide PDF A3 to A4 with no hassle. These tools are chosen based on their ability to process documents with no security issues and minimal limitations. Meanwhile, we also recommended LightPDF Editor as a powerful desktop app to help you manage your PDFs. Please stay tuned you our upcoming blogs if you want to know more about PDF solutions to make your life even more convenient.