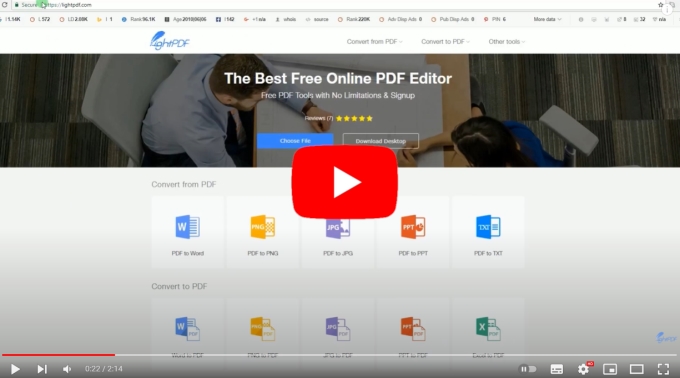 How to change PDF background color
Use LightPDF
To change background of PDF in a stable way, you can use a desktop application called LightPDF. This is a jam-packed PDF viewer and editor that is capable of handling different types of PDF documents.
Aside from altering the background color of your PDF file, this application also has other built-in functions. Some of these include functions to edit, convert, manage pages, add protection, put a signature, and insert a comment. Plus, it can combine multiple PDFs into a single file. The platform itself is very easy to use and it can be used even for novices. With all these attributes, you won't regret using this program.
Good news: Now you don't need to pay for the VIP version because you have the chance to get LightPDF VIP for FREE!
Here's how to change PDF background color using LightPDF:
Download and install this program.
Once installed, open it and start importing a PDF file by either dragging it into the program or by clicking "Open".

When the PDF file is loaded completely, click "Tools" and look for "Background", and then select "Add Background".

Now another window will appear, tick the box besides "Color" and simply select the new color that you wish to use and then click "Apply".

To keep the changes made, go to "File" and then hit "Save".
Use Free Online Tool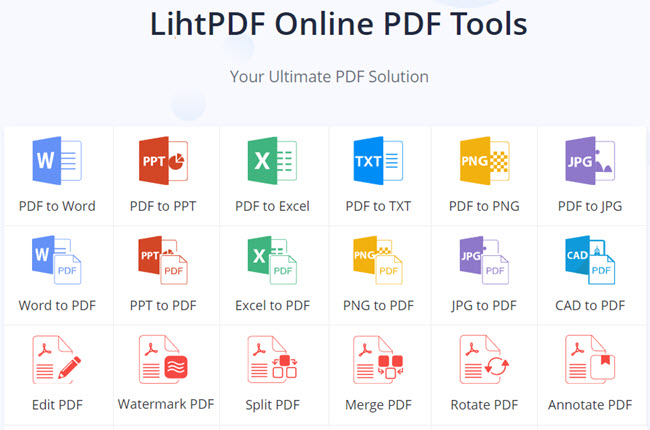 If you are fond of web-based applications, then here's a reliable program that can help you change the PDF background color online easily. It is called LightPDF Online Tool. This application is capable of handling various PDF documents regardless of their size, and it is completely free of charge. By using LightPDF, you can change the background of a PDF file into any color.
Simply visit LightPDF.
To change the background, you must convert the PDF file into a Word file at first. To do this, click "PDF to Word" and you'll be taken to its conversion page. After that, load a file into the program by dropping a file into the area provided, or by clicking "Choose file". The file will then be loaded and converted instantly.

When the PDF is converted to Word docx, save it by clicking the "Download" icon. Open your Word application and load the file; from here you can change the background into any color that you desire. Just click "Tools" and from the "Background", select the color that you want for your document. To save the changes made, click "File" and then "Save".
After that, go back to LightPDF's page, but this time select "Word to PDF" conversion, search for a file and then start converting.
Once the conversion is done, you can now download the PDF document which now has a new background. Just click the "Download" icon besides the converted file, look for a location and then click "Save".
Aside from changing PDF background color, this PDF tool can also convert PDFs into various file formats and vice versa. If you want to further manage your PDF file, then you can use its other functions. These functions allow you to edit PDF, add watermark, merge PDF, split PDF, sign PDF, protect PDF, and unlock PDF. It is a guaranteed working application that you can count on every time you need to manage a PDF file.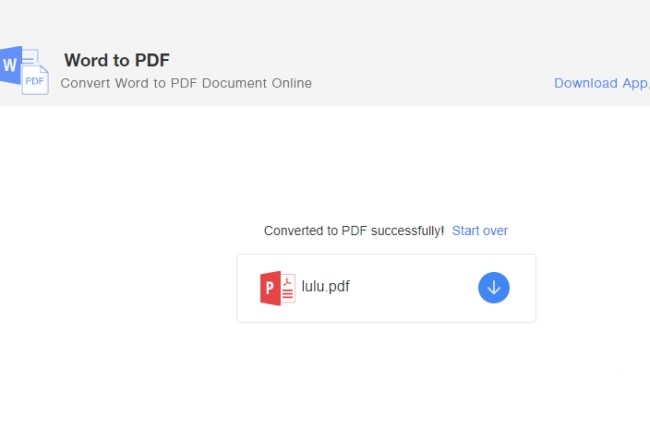 Comparison
Those are the simple ways on how to change background of PDF. Both methods shown above are workable and it is up to you to choose the one that fits your needs. The first way is more stable and faster, it can be used offline and you can change your PDF background with just few clicks. While the second way doesn't require any additional download prior to using it. However, it requires an internet connection and the conversion speed depends on your internet speed.