Best Solutions to Create a PDF File
LightPDF (desktop)
More suitable for:
People who often need to process PDF documents
People who need professional tools for managing PDF documents
The first easy and quick way is install LightPDF. With one click, it can help you create a blank PDF file instantly. LightPDF can only works in Windows system including Win11/10/8/7. It provides multiple functions such as create, convert, edit, view, print PDF and many more. Creating a PDF is one of the various functions. To know more about how to create a PDF , follow the guide given below.
Download the program on your PC.
Launch LightPDF and click "Create PDF". It will create a blank PDF automatically.
Now an editable PDF is created, when you finish editing, hit save button.
Note: Also, this program supports creating PDFs from other format, simply click "convert to PDF" button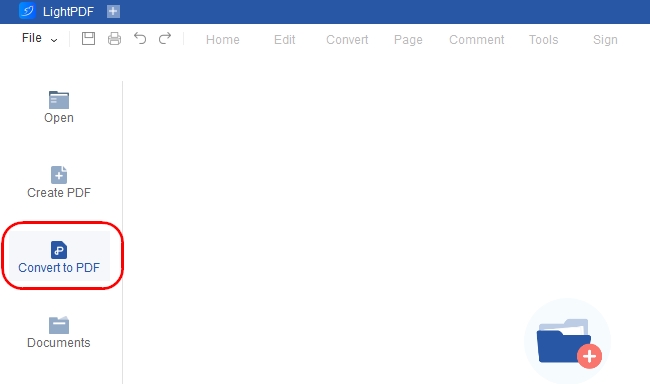 LightPDF (Online)
More suitable for:
People who are more familiar with Office documents
People who don't want to download any programs on their desktop
People who prefer high performance-to-price ratio PDF tools
People who are looking for a solution which could be used on different systems (such as Windows, macOS, Android and iOS)
LightPDF also has an online version, but you have to convert Word or other format to PDF. Now, let's use the Word to PDF function and tell you how to create a PDF online.
Open Chrome or Safari on your device, and go to "Word to PDF" website.
Then, hit the "Choose File" button to upload your Word document. Once the file is uploaded, it will start to convert to PDF.
Download the PDF file to save it on your device.
In this way, you could modify the content of a document in Word or other Office formats first, and then turn it into PDF, so you won't have too much trouble when editing documents or changing the layout of a file.
Extra Tips
Insert Page
Aside from the features mentioned above, LightPDF desktop version has other PDF functions so you can insert a page to PDF. In that way, you'll be able to insert a page to the new PDF file from other PDF files. Here are the steps on how you can do that.
Open a PDF file or create a new file, hit the "Pages" tab, and then click "Insert From File". After that, choose a PDF from your computer, then select the location where you want to place the inserted file and choose the page that you want to add. Once done, save the file.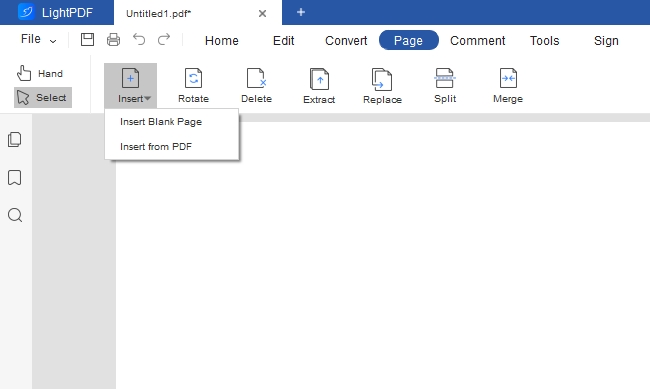 Create a PDF Form
With this feature, users can make a fillable PDF form in just a few minutes. It allows you to add a push button, check box, radio button, and a lot more. Click the "Forms" on the top toolbar and choose from the options given.